Herbal remedies for Alzheimer's disease
Phytotherapy. Herbal remedies for Alzheimer's disease
Phytotherapy in Alzheimer's disease involves the use of a number of plants with the following objectives:
Plants that are rich in components that facilitate the retention of acetylcholine.
Antioxidant rich plants: that help prevent free radical damage in brain cells or the breakdown of acetylcholine.
Estrogen rich plants: that help memory to work better.
Internal use preparations with medicinal plants for Alzheimer
Among the main suitable plants for Alzheimer's disease, we can point out the following:
Photo of fenugreek seeds

Broad bean (Vicia faba) It is rich in choline which is part of acetylcholine. The ingestion of this food can aid to maintain the memory in Alzheimer's patients.

Soybean (Glycine max) Because of its content in lecithin, it is appropriate for these patients.
Fenugreek (Trigonella foenum-graecum) It is one of the richest plant in choline. This plant serves as a vegetable in many Hindu restaurants under the name alu methi..
Ginseng (Panax ginseng) Ginseng promotes a better irrigation of the brain, which could be useful in treating this disease. (Decoction of 10% of dried plant. A glass a day)
Sage (Salvia officinalis): In addition to its antioxidant properties, sage helps maintain acetylcholine. (Infusion of a spoonful of dried leaf per cup of water. A couple of cups a day)
Rosemary (Rosmarinus officinalis): Rosemary has antioxidant properties very useful to avoid the damage that free radicals inflict on acetylcholine. It can be used in infusion (A teaspoonful of flowers per cup of water).
Nettle: (Urtica dioica) It favors the formation of estrogens that enhance the mental state of Alzheimer's disease. The ingestion of these herbs as vegetable can benefit the performance and reduce depressive episodes of these patients. (Take vegetable broth, made with nettles and other vegetables)
Gotu Kola (Centella asiatica) The use of this plant helps to improve circulation in both legs and brain. It has also been used to improve the mental condition of Alzheimer's disease. It can be used as supplements, according to the terms of the prospectus or by infusions of the dried plant.
External use herbal remedies for Alzheimer
Rosemary (Rosmarinus officinalis): In external use, we can make use of essential oil frictions (Friction on the head with diluted rosemary oil) or in the water of bath (add a few drops of tincture in the water of the bath)
Fennel (Foeniculum vulgare) Like rosemary, fennel oil can be used for the same purpose in the same way.
Other recommended alternative therapies for Alzheimer
Among all the natural therapies, we could mention the following:
Aromatherapy
Therapeutic massage
Psychotherapy
Light Therapy


More information about Alzheimer's disease remedies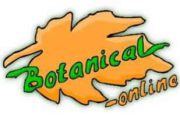 Written by
Editorial
Botanical-online team in charge of content writing