(Garcinia gummi-gutta)
WHEN YOU SHOULD NOT TAKE GARCINIA
What are Garcinia cambogia supplements are and what they are used for?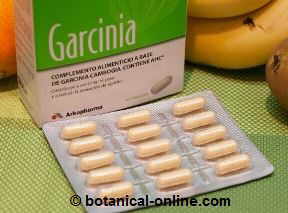 Photo of capsules with extract of Garcinia cambogia.
The malabar tamarind (Garcinia cambogia) is a plant whose extract is used as a supplement to help lose weight, through appetite control.
The fruit, similar to a small pumpkin, is rich in hydroxycitric acid (AHC), the active ingredient that gives it its properties.
In general, the supplements contain extract of at least 50% of AHC.
Is it safe to use Garcinia to lose weight?
Studies show that it is a safe plant in the recommended doses.
This plant has been used for centuries in Indian food. The crust of the fruit is dried and ground together with other spices to prepare curry.
CONTRAINDICATIONS AND PRECAUTIONS OF GARCINIA CAMBOGIA
This supplement has no contraindications, nor are there studies that show any side effects.
Sporadic cases of intestinal discomfort (pain, flatulence, etc.) have occurred. In case of adverse reactions interrupt the treatment and go to the doctor.
It is suitable for diabetics, and there is even a study that could indicate benefits by reducing levels of glycosylated hemoglobin. As a precaution, consult your doctor before taking this supplement if you have diabetes.
There is no literature on the use of this plant and the interaction with drugs. Due to its effect on metabolism, it could interfere with some drugs. Check with your doctor if you take medication
The FDA has shown that the supplement is non-toxic at doses of 2,800 mg. up to date.
Scientific experiments have shown that Garcinia cambogia extract does not produce toxic symptoms even at high doses. It is also 200 times safer to use than citric acid (naturally present in citrus fruits).


More information on garcinia.
This article was endorsed by
Montserrat Enrich
- Journalist specializing in edible wild plants and plant uses.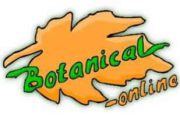 Written by
Editorial
Botanical-online team in charge of content writing