Nutritional and medicinal properties of curry
What is curry?
Curry is a spice blend from India, which has spread worldwide. There are many variations of curry, as traditionally its ingredients vary according to the different spices available in each region.
Actually, curry is the name that the English settlers designated to a spice mixture consumed in India.
In Tamil language, it is called kari , and the word masala is also used to refer to mixtures of spices in general.
Curry in India
In India, where this recipe is indigenous, it is said that every cook has his/her own special recipe for curry. There are Indian cooks that use up more than twenty herbs to prepare curry.
The most important is that the added spices preserve the flavor of curry and turmeric can be the base, the main ingredient.
We invite you to make your own blend of spices, with the aromatic plants you like best.
Properties of curry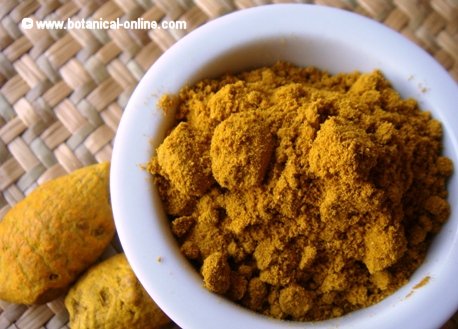 Rhizome of turmeric and its powder. Turmeric is the main ingredient in curry, also being responsible for its bright yellow color.
From a nutritional point of view, all the spices are rich in antioxidant and aromatic anticancer substances. We let you enjoy natural foods and discover new flavor combinations that will broaden your culinary horizons.
Each spice of curry mixture has different medicinal properties:
Turmeric is a powerful anti-cancer, which focuses the spotlight on many studies for cancer.
Cumin and fennel are digestive spices, like other Umbelliferae as dill or anise
Fenugreek has a characteristic bitter taste. It prevents hypoglycemic glucose spikes after meals.It can also help lower cholesterol, treat menstrual pain and even increase bust size.
* More information: Fenugreek for women.
Curry, a cultural mix of spices
Not least important than their medicinal values, another property that these ingredients provide is their cultural heritage that it is increasingly less valued.
These fragrant spices have written the history of the modern world, through the Spice Route and the discovery of America (or New World). In the latter case, as a result of a trip in search of an alternative route to the Spice Route.
Such was the value of spices in ancient times, that, during the Middle Ages in Europe, they were used to pay taxes.
Discover all the spices that can spice up your kitchen!
Related information: curry recipe


More information on fenugreek recipes
This article was endorsed by
Vicente Martínez Centelles
- Founder of the web and director. Teacher of natural sciences, expert in plants, natural remedies and botanical photography.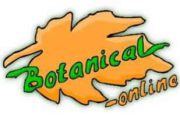 Written by
Editorial
Botanical-online team in charge of content writing