What are the main benefits of fenugreek for women?
Fenugreek to increase breast size
Formerly, fenugreek was given to concubines or beautiful women surrounding a major character in the Arab harems
Popular tradition in the countries of the Middle East argues that fenugreek has the property to increase the bust or the size of the breasts in women.
This plant contains substances called estrogenic saponins, which are chemically very similar to estrogens or female sex hormones.
These plant estrogens produce different effects in the body of the woman, such as causing the growth of breast cells.
Primarily, fenugreek contains diosgenin. Diosgenin is used in pharmaceutical laboratories to synthesize estrogenic hormones and contraceptives.
For these benefits, you can take oral supplements of fenugreek or make plasters with the decoction of fenugreek flour.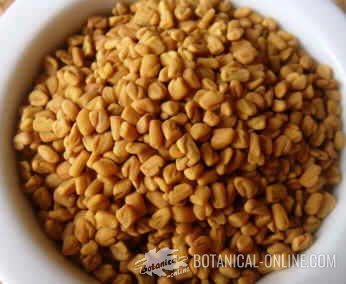 Grains of fenugreek
Fenugreek, aphrodisiac for Women
The estrogenic effect of diosgenin can be used to combat vaginal dryness especially in women during menopause. This effect favors the libido and is taken as an aphrodisiac to fight the lack of sexual desire.
It is also used because it helps to weight gain. In Arab countries, thin women wore a bracelet fenugreek to win weight and get married. Eastern women also use fenugreek to round their figure and satisfy the aesthetic desires of her husband.
Fenugreek for menstrual pain
Historically, fenugreek has been used to relieve menstrual cramps due to the effect of the plant estrogens, being a very common ingredient in herbal medicine for dysmenorrhea.
One of the most popular herbal preparation for menstrual pain was the Lydia Pinkham 's Vegetable Compound, whose main ingredient was fenugreek. This preparation is indicated both for menstrual pain or vaginal dryness in menopause.
To encourage breastfeeding
Fenugreek is a known galactogen remedy, which stimulates the production of breast milk during lactation. These seeds are probably the most popular remedy used to increase lactation.
The plant contains estrogenic saponins substances that are estrogen-like or female sex hormones. Among them, we have diosgenin, a phytoestrogen which stimulates milk production.
This remedy, known since biblical times, should be undertaken with caution , because there are not enough studies to ensure the safety of the nursing infant. Although this herb has many galactogogue herbal formulations, it is in low doses.
Very suitable for menopause
Fenugreek is considered a suitable medicinal plant to treat menopause. This plant contains saponins, specially diosgenin with estrogenic effect. Saponins can compensate hormone levels during menopause, thereby reducing the usual symptoms of estrogen deficiency.
Fenugreek for inducing labor
Fenugreek is used in childbirth to stimulate uterine contractions because it is oxytocin. However, this use is NOT recommended because there is not yet enough information to ensure the health of the baby.
– Before taking a supplement with fenugreek, a specialist must supervise this treatment.

-Consult your doctor before taking Fenugreek supplements, especially if you take medication or contraceptives.

– Consider the toxicity, side effects and contraindications of fenugreek before taking it


More medicinal properties and information on fenugreek.
This article was endorsed by
Vicente Martínez Centelles
- Founder of the web and director. Teacher of natural sciences, expert in plants, natural remedies and botanical photography.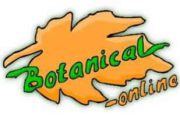 Written by
Editorial
Botanical-online team in charge of content writing