Vitamins, minerals and other supplements for premenstrual syndrome
Premenstrual syndrome may be alleviated with the administration of a series of supplements, which can be used to complement other treatments, especially those who tend to alleviate the symptoms of depression, breast sensitivity, body aches, or swelling.
It is appropriate to consult with the specialist for an opinion whether or not the use any of these supplements. In the case of previously taking antidepressant medications, consultation is necessary.
Among the main supplements to treat premenstrual syndrome, we will include the following:
Amino acids for premenstrual syndrome
– Capsules of evening primrose: (Oenothera biennis) Evening primrose oil, rich in GLA (gamma linolenic acid = Gamma-linolenic Acid, in English) has very good anti-inflammatory properties to prevent swelling from fluid accumulation, pain in breasts, malaise of women during menstruation.
It also diminishes depressive symptoms that may accompany this syndrome (Take evening primrose oil capsules before menstruation according to the terms of the prospectus. Usually set to 250 mg of GLA per day) (Avoid those brands that are not reliable due to the adulteration these oils are often subjected to)
Vitamins for premenstrual syndrome
– Vitamin A: To reduce breast pain, excessive appetite, irritability and lack of strength. (In the form of beta carotene, at doses of 25,000 IU per day)
– Vitamin C: The symptoms of this syndrome can be reduced with the administration of 1500 mg daily of vitamin C with bioflavonoids.
– Vitamin E: To relieve most symptoms of PMS can take 400 IU daily
– Vitamin B6: The use of vitamin B6 in doses of 50 to 100 mg daily, divided into two doses for 15 days before menstruation greatly reduced PMS symptoms by increasing progesterone levels, allowing greater serotonin production. One should not exceed the time of treatment to avoid toxicity.
Minerals for premenstrual syndrome
– Calcium: At doses of 1000 to 1500 mg daily. Low levels of this mineral may produce hormonal changes. Daily administration can significantly reduce many of the symptoms of PMS
– Magnesium: In doses of 500 to 1000 mg daily. The lack of this mineral may be responsible for many symptoms. Its daily use helps overcome many of them.
Other supplements for premenstrual syndrome
– St John's wort with wort: (Hypericum perforatum) Useful for the treatment of depressive phenomena that accompany or cause PMS. Take three times a day according to the terms of the prospectus. (See Contraindications)
– Chasteberry tree (Vitex agnus-castus) Supplementation of this plant before menstruation helps balance the hormonal imbalance. Its use helps to reduce the production of prolactin and promotes ovulation by stimulating the hormone LH. Typically used in daily doses of 225 mg.
Other supplements for premenstrual syndrome
– Turmeric (Curcuma longa) (Capsules of turmeric extract are recommended) (You can also get an anti-inflammatory diet by adding at the end of cooking 1 teaspoon turmeric in all recipes)


More information on the premenstrual syndrome.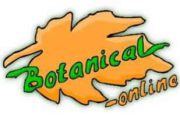 Written by
Editorial
Botanical-online team in charge of content writing