WHEN NO TO TAKE STAR ANISE
– Pregnant and lactating women: The use of star anise in pregnant women and during lactation is not considered safe.
* More information: Plants and pregnancy.
– Children under 6 years: This remedy should not be administered to children under 6 years of age because there is a risk of allergy and poisoning. Although its use is popular against meteorism in babies, star anise is not a safe remedy for babies. This is because, often, this spice is adulterated with Japanese star anise (Illicium religiosum = Illicium anisatum), a toxic plant.
* Consult other Cramps Remedies for Babies

Photo of star anise fruit with seeds
– Known sensitivity to anisole, anethole or essential oils containing anethole: people sensitive to anethole should avoid star anise consumption. Star anise is rich in anethole, as are other aromatic plants such as green anise or fennel.
Contraindications of star anise in case of illness
– Liver diseases: people with liver diseases, such as hepatitis, should avoid the use of star anise. Anethole has a toxic effect on the liver.
– Alcoholism: Star anise should not be combined with alcohol intake, nor is it suitable for people with alcoholic cirrhosis.
– Gastritis and digestive ulcers: Star anise increases the acidity of the stomach by stimulating secretions.
– Intestinal diseases: Irritable bowel syndrome, ulcerative colitis and Crohn's disease: the use of star anise can cause outbreaks and digestive disorders to people suffering from Dumping syndrome, inflammatory bowel disease, Crohn's disease and irritable bowel. Only a professional can indicate the treatment to these patients.
– Hormonal sensitivity: Star anise may have an estrogenic effect. It should not be taken by people with breast cancer, uterine cancer, ovarian cancer, endometriosis or uterine fibroids.
– Nervous or neurological diseases: Star anise can have a convulsive effect, so it should not be taken by people with nervous symptoms such as multiple sclerosis and Parkinson's disease.


More information on star anise
This article was endorsed by
Montserrat Enrich
- Journalist specializing in edible wild plants and plant uses.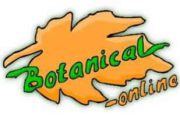 Written by
Editorial
Botanical-online team in charge of content writing