Vitamins, minerals and dietary advice for urinary incontinence
Incontinence supplements can help strengthen the medical and behavioral treatment of incontinence.
You should always consult the convenience of starting with some kind of supplement with the doctor, this is especially necessary when taking any medication.
The main supplements for urinary incontinence are:
Vitamins for urinary incontinence
Vitamin C : By helping to produce estrogen, it can be very useful in incontinence that is derived from menopause. The usual dose is set at 1000 mg daily, divided into twice daily.
Niacin helps to enhance the effects of vitamin C. The dose is 150 milligrams daily, divided into two doses.
Minerals for urinary incontinence
Magnesium and vitamin B6 (pyridoxine): It is believed that low levels of magnesium are responsible for nocturnal bed-wetting. The dose is 300 mg daily mixed with 30 mg of vitamin B6
Vitamin E stabilizes the bladder functions. The dose is 600 IU daily.
Dietary advice for urinary incontinence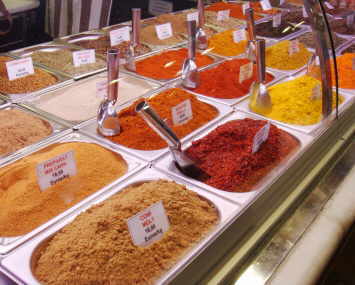 People with urinary incontinence should avoid eating spices
Urinary incontinence can be improved with proper eating habits. We can mention the following:
Avoid excessive fluid intake: his does not imply that you should not drink the necessary fluids, which would be worse since you will dehydrate yourself. It is better for you to drink in the morning and to take into account those foods that are very diuretic early in the morning, in order to stimulate kidney function producing a large quantity of urine during the first part of the day. Do not drink too much before going to bed.
Avoid intake of diuretics: You have to take into account those foods that are diuretic, meaning that they stimulate renal function producing a high amount of urine. Thus, one should not abuse of certain foods such as carrots, celery, lettuce , etc. (More information on diuretic plants) It is better to take this type of plants, in any case, in the morning or at noon.
Avoid beverages containing alcohol or caffeine, Alcohol interferes with the signals of urinary needs and can cause urinary incontinence. Coffee or cola irritates the urinary tract and can increase urination and cause incontinence.
Avoid spicy foods, Spices can irritate the urinary tract causing more urination.
Avoid high fat foods which produce obesity. The excess of fat can press the pelvic floor muscles and aggravate or cause incontinence. (More information on obesity)
Avoid sugar excess: Excessive consumption of sugar, pasta or pastries can increase the level of blood sugar and promote the need for urination and even cause urinary incontinence.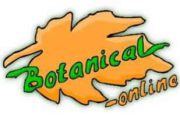 Written by
Editorial
Botanical-online team in charge of content writing