Cade essential oil benefits and uses
CADE OIL CHARACTERISTICS
What is the juniper tar?
Juniper tar, also called cade oil is obtained as a result of pyrogenizating prickly juniper wood. Pyrogenization is a form of slow combustion.
Cade oil is a very thick fluid, dark in color, with a smoky aroma and balsamic reminiscent of turpentine. It is very rich in terpenes, such as pinene, cadinene and cadinol; and phenols, such as guaiacol, p-cresol and viridiflorol.
The three most active components are guaiac. (with antidermatitic, antiseptic and anti-eczema properties, pinene (antiseptic, antibacterial, antifungal, expectorant, allergenenic, spasmogenic) and p-cresol (antiseptic, pesticide and anti-parasitic)
Uses of juniper tar
Traditionally the oil of cade was used internally to eliminate the intestinal worms and to combat urinary tract infections. Today, these applications are discouraged by the high toxicity of this product, limited to external preparations.
Among the most common uses, we can mention the following:
Skin problems: Externally it can be used to fight anomalies of the skin like eczema, psoriasis, dermatitis. (Apply the diluted oil on the affected area)

Abnormalities of hair: It is a good remedy for hair disorders such as seborrhea, dandruff or lice. (Make friction with the diluted oil on the scalp) (You can add a few drops of this oil to natural shampoo or natural soap)

Fortifying of hooves, beaks and nails: In falconry this oil can be used to strengthen nails and beaks of birds of prey. They can also be used to strengthen horses' hooves, especially after shoeing them. (Use it diluted)
Toxicity of cade oil
Cade oil should only be used for external applications. We must be prudent in its use, ensuring that no contact with our mouth, eyes, nose or other mucous membranes takes place, since it is very irritating. Probably guaiacol gives it this property.
In external use, the essential oil should be diluted so as not to cause irritation or blisters. Even diluted, it can cause adverse reactions (dermatitis, nasal congestion, vesicles, etc.) in people sensitive or allergic. In this case, treatment should be stopped.
Can you make cade essential oil at home?
Due to its high toxicity, you had better use creams, shampoos or other non home-made preparations, available in pharmacies and natural stores, following the instructions of the patient's leaflet.
Treatments with cade oil should not continue for long to prevent damage by accumulation. This plant contains principles that may be responsible for the development of cancerous tumors. Treatments over 4 weeks should be monitored by your doctor.
The active ingredients of this plant are absorbed through the skin, which eventually can cause kidney problems, with the appearance of albumin (albuminuria) or blood in the urine (hematuria). The high content of pinene is mainly responsible for this adverse reactions.


More information on juniper sabina or prickly juniper.
This article was endorsed by
Montserrat Enrich
- Journalist specializing in edible wild plants and plant uses.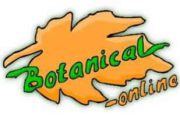 Written by
Editorial
Botanical-online team in charge of content writing