MEDICINAL PROPERTIES OF PASQUEFLOWER
Health benefits of pasqueflower
Attention!: The use of this plant in homemade preparations is not recommended. In internal use it is extremely toxic. In external use, it produces injuries

that can be very serious depending on the time the plant remains in contact with the skin.
What is pasqueflower for?
Pasqueflower has been used and unfortunately continues to be used as a medicinal plant in home medicine for external use, as an analgesic in rheumatic and joint pain, antispasmodic and emmenagogue. Among the main applications we can mention the following:
Rheumatoid arthritis: Pasqueflower alkaloids have rubefacient properties that are used to treat pain in joints affected by rheumatic problems, such as rheumatoid arthritis. To do this, a poultice of crushed fresh leaves is applied to the affected area and left to act on the painful part.
Sciatica: This plant has been used to reduce the intense pain of sciatica attacks. To do this, a poultice of the crushed fresh plant is placed on the heel.
Given its danger, it should not be used in this type of home remedies
Pasqueflower dosage
The administration of this plant should only be done by medical personnel. It can be taken in the form of infusions, powders, tinctures or alcoholic preparations.
PASQUEFLOWER TOXICITY
Toxicity: Very high in cases of ingestion of the fresh plant. It can produce convulsions, as has been seen in experiments with animals. Its action on the digestive system is very irritating and can cause significant injuries.
Used externally, it is responsible for the appearance of:
Effects: Stimulates the nervous system at first. It produces a depression of the same later that can lead to death.
Symptoms: Tingling in the mouth and tongue, facial rigidity, increased saliva, vomiting, inability to swallow, blurred vision, cardiac arrhythmia, respiratory distress, seizures, and death.
Treatment: Gastric lavage, artificial respiration.
This article was endorsed by
Vicente Martínez Centelles
- Founder of the web and director. Teacher of natural sciences, expert in plants, natural remedies and botanical photography.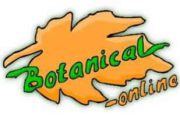 Written by
Editorial
Botanical-online team in charge of content writing