PLANTS FOR TIRED OR SWOLLEN FEET
PHYTOTHERAPY: Plants for tired feet
The main role of phytotherapy in the treatment of tired feet consists in using those plants which purpose will be:
– Using anti-inflammatory and soothing plants to rest your sore and tired feet.
– Using those plants that improve circulation.
Internal use
In order to improve the health of your feet and avoid fatigue it is interesting to improve blood circulation in the area.
Plants that improve the circulation can be found in the following section:
Plants for the circulatory system
External use:
The best solution consists of using the plants in baths to take advantage of their tonic and tranquilizing properties for tired and sore feet:
– Oats: (Oryza sativa) (Foot baths for 60 minutes in a container of such hot water as you can resist in which it has been poured a handful of oatmeal)
– Olive tree: (Olea europaea) Massages with Olive oil activate the circulation and help to relax the feet of the effort of long walks, heat etc. (Add a few drops of olive oil into the palm of the hand and massage your feet)
– Mustard (Brassica nigra) Sinapized foot baths or foot baths with mustard have been used to treat nail fungus (15-30g of mustard flour in 1 liter of hot water for 10 minutes. Take foot baths). You can also use mustard cream.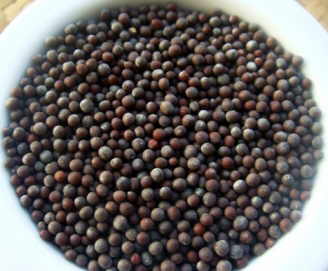 Photo of black mustard seeds (Brassica nigra)
– Chamomile: (Matricaria Chamomilla) for its anti-inflammatory properties, it is well suited to reduce the swelling of the feet and to reduce their pain and fatigue. (Make an infusion with a handful of flowering tops. Perform a massage of the feet using the liquid)
– Lemon tree: (Citrus limonum) Make a good massage with foot cream in which a splash of lemon juice has been dissolved.
– Sage: (Salvia officinalis) Very useful as a muscle relaxant, in pain caused by stretching or hard training without prior preparation. It is ideal for hikers after a long march. (Make an infusion of 50 gr. Sage and 50 gr. Rosemary and take a foot bath for 15 minutes.)


More information on tired feet.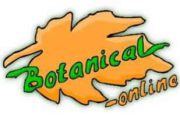 Written by
Editorial
Botanical-online team in charge of content writing