Effects of sarsaparilla, plant rich in saponins
Sarsaparilla or common smilax (Smilax aspera ) is a medicinal plant whose root is used. It contains saponins (2%), essential oil and tannins, mainly.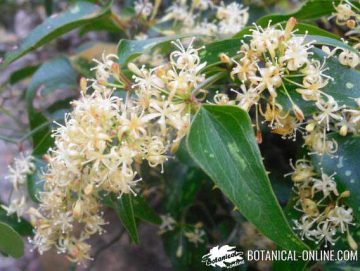 Many specialists consider that the use of sarsaparilla root, in therapeutic doses, does not present problems for health.
The high saponin content of sarsaparilla can cause irritation of the digestive system, causing stomach pain, vomiting or nausea.
Authorized use of the plant according to the European Commission
The European Commission considers that its properties are unproven and discourages its use both because of its possible ineffectiveness and because of the risks that could lead to improper use of it.
Sarsaparilla is an authorized plant for its food uses in the United States.
Side effects and toxicity of sarsaparilla
The use of the plant in the recommended amounts does not have adverse effects, most of the time. In case of side effects or discomfort, you should stop the administration of the plant and see a doctor.
The effects of the intake of high amount of plant are of the gastrointestinal type:
Stomach pain
Diarrhea
Vomiting
Nausea, caused by the irritating effect of saponins.
These effects can also occur with the continued administration of the plant or long treatments.
Are sarsaparilla fruits toxic?
The fruits are toxic and should not be consumed, as they contain a high amount of saponosides, which would produce the irritating effects of the digestive system described above.
They  can also cause a high reduction of red blood cells due to the hemolytic properties of saponins.
Side effects of sarsaparilla
Due to its diuretic properties, the administration of sarsaparilla can produce an imbalance in blood pressure. This would be due to the ability to increase diuresis or production of urine from the plant.
It is not advisable to take sarsaparilla along with other medications, because its effect can interfere with the absorption of certain medications.
Sarsaparilla in case of pregnancy and lactation
The administration of this plant in case of pregnancy and lactation is not recommended.


 More information on sarsaparilla
This article was endorsed by
Montserrat Enrich
- Journalist specializing in edible wild plants and plant uses.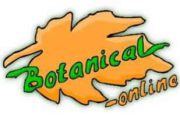 Written by
Editorial
Botanical-online team in charge of content writing