Other species of sarsaparilla used for their medicinal properties

European, African and American  sarsaparillas with medicinal properties
Sarsaparilla, common smilax (Smilax aspera)
American sarsaparillas with medicinal properties
American sarsaparilla (Smilax medica): Central American species that extends from Mexico to Brazil. Very used as a diuretic, purifying, vulnerary and for the treatment of venereal diseases.
Mexican sarsaparilla (Smilax aristolochiaefolia): With properties similar to the rest of sarsaparillas.
White sarsaparilla (Smilax campestris): South American species used primarily as a diuretic, for venereal and rheumatic diseases.
False sarsaparilla from China (Smilax pseudochina) South of the United States and northern Mexico. The root is used for making jams. It is used as an astringent to cut diarrhea, as a stimulating tonic, for wounds or skin problems and to fight syphilis.
Caracao (Smilax papyracea) Native of northern Brazil, French Guiana and Trinidad.
Sarsaparilla of laurel leaves (Smilax laurifolia): South American plant from Florida to Texas. Juice from young shoots are used for the external treatment of skin diseases, as well as joint pain and muscle aches. The dried roots have been used to promote the expulsion of the placenta, to control diarrhea and as a tonic.
Horse bush (Smilax rotundifolia): Grows in the eastern United States. It has been used for stomach pain and for burns.
Smilax siphilitica: Species from the Amazon rainforest. It is used for the treatment of syphilis.
Cocolmeca (Smilax cordifolia): Natural from the Southwest of the United States and northern Mexico, it contains diuretic, stimulant, antirheumatic and sudorific properties. It is also used to combat venereal diseases.
Bejuco de chiquihuite (Smilax mexicana): It is used to remove lumps of the skin.
Santo palo or sarsaparilla ecuatoriana (Smilax febrifuga): With anti-inflammatory and antifebrifuge properties.
Asian sarsaparillas with medicinal properties
Sarsaparilla from China (Smilax china): Species from China, Japan, Korea and Taiwan. It is the species to which more medicinal properties are attributed. In India it is used to fight leprosy.
China root (Smilax balbisiana): From Caribbean, South and Central America, It is used for the treatment of arthritis.
Smilax sieboldi: East of China and Japan. Used for the treatment of pain and how it is vulnerary.
Cuculmeca (Smilax cordifolia): widely used for skin diseases, as a diuretic and for the treatment of scrofula, which is a form of tuberculosis characterized by swelling of the lymphatic glands, especially those of the neck.
Tufulin, China root(Smilax glabra): Asian species that grows in China and the Himalayas. Used especially for the treatment of syphilis. It is considered depurative, antidiarrheal, antirheumatic and antidisenteric.
Japanese sarsaparilla (Smilax nipponica): Species from China, Japan, Korea Used as digestive and carminative, for arthritis, back pain and to combat nightmares.
Ramdataun (Smilax zeylanica): native species of ancient Ceylon. The juice of tender shoots is used for the treatment of sores in the mouth and gums. Other applications include its use to combat smallpox, dysentery or cholera. It is also a good pain reliever, a natural reinforcer and a remedy for syphilis. Its use increases the level of urine and facilitates the expulsion of the stones from the kidney or from the grit.
African sarsaparillas with medicinal properties
Ensuri (Smilax kraussiana): South African species widely used to combat venereal diseases and with purifying and diuretic properties.
Oceanian  sarsaparillas with medicinal properties
Sweet sarsaparilla (): Grows south east of Australia, in the forests of New South Wales. The natives use the fresh leaves as a very refreshing chewing gum. It contains a lot of vitamin C so it is used to prevent scurvy. Also as tonic and pectoralsmilax or sarsaparrila


 More information on sarsaparilla
This article was endorsed by
Vicente Martínez Centelles
- Founder of the web and director. Teacher of natural sciences, expert in plants, natural remedies and botanical photography.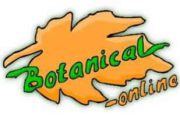 Written by
Editorial
Botanical-online team in charge of content writing