Seitan food
What is seitan?
Seitan is a food that is obtained from wheat. In the central part of the grain of wheat there is the so-called wheat germ. It is the part that is commonly used as a food supplement due to the large amount of nutrients it contains, namely it is rich in lipids, proteins and vitamin E.
Seitan is obtained by separating the starch contained in this grain of cereal and eliminating it, which entails the obtaining of the essentially proteinic part, with an aspect similar to the mass of bread for its easy modeling, but firmer and browner in color. This final product is wheat gluten.
This protein can cause an allergic reaction in some people sensitive to it, as it is the case of celiac people, who, consequently, should never take this product or any other that contains such protein.
In cases where there is no pathology and gluten consumption is not contraindicated, it can be used as an important source of protein, because of its high biological value and its beneficial effect in our body, since, being of vegetable origin, it does not contribute with cholesterol,
History of the seitan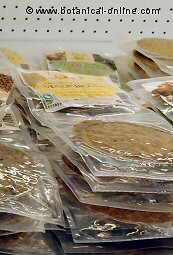 Seitan can be found in the natural foods section of many large establishments. Usually packaged in the form of slices
Its origin has roots in areas of Asia like Japan, Vietnam and surrounding areas of Thailand, China,… for more than 5 centuries.
Little by little, it has been spreading all over the world and, consequently, has been diversifying depending on the area of ​​elaboration. Nowadays, there is in the market a great variety of different presentations of this product, all of them with a look and a flavor similar to meat.
Its growing current growth is largely due to its high consumption in vegetarian diets by people who do not want to ingest animal protein, without wanting to lack the protein contribution that this food supposes.
This food appears more frequently in oriental cuisines, especially in Chinese cuisine. It is a common component of vegetarian cooking, especially in macrobiotic diets.
What does seitan provide?
Seitan is very easy to prepare. This is due to the similarity with meat, both in terms of texture, and at the time of any culinary preparation that is usually made with this food.
For these reasons it is called and is often used as "vegetable meat".
* More information on "Properties of seitan".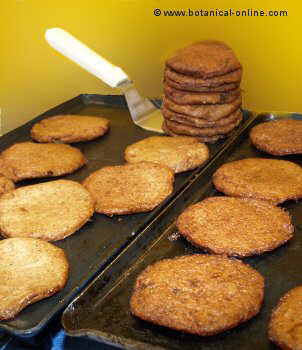 Seitan's Burgers
Beneficial effects of seitan
When seitan is incorporated as a usual consumption food in vegetarian diets, it will help ensure that protein deficits do not appear.
In addition, it can provide a wide variety of recipes, making the diet not monotonous.
How is the seitan made?
To make seitan, wheat flour is required, or directly buy wheat gluten alone, water, tamari or soy sauce, kombu seaweed, salt, garlic, ginger and condiments to the taste of the consumer. (More information on how to make seitan at home)
Once made at home, we must keep it properly. Likewise, we must keep the product in good conditions if it has been purchased in an establishment. (More information on How to preserve seitan)
Can all people eat seitan?
Seitan is suitable for all people, except those who have allergy or intolerance to gluten and those suffering from hypertension.
In the case of the use of the seitan for infants, special precautions must be taken, since until they are of a certain age this food is not adequate. In addition, once they are ready to digest it well, it must be properly introduced.
* Related information: Seitan for babies


More information on seitan and other vegetable meat.
This article was endorsed by
Elisenda Carballido
- Dietitian nutritionist. Postgraduate in Phytotherapy and master in Nutrition and Metabolism.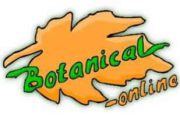 Written by
Editorial
Botanical-online team in charge of content writing