CONTRAINDICATIONS OF GUARANA
How active is guarana?
Guarana is the seed with higher caffeine content (=guaranine), an alkaloid first discovered in the coffee bean.
In addition to caffeine, guarana also contains theobromine, theophylline and tannins.
Who should avoid taking guarana?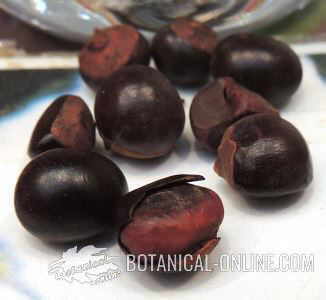 Pregnant women and infants. Caffeine travels through the blood to the placenta and stimulates the baby, increasing his heart rate and metabolism, which directly affects the health of the fetus.
Future mothers can take small amounts of coffee, tea or colas, but they should be better not to drink it. If you are pregnant or an infant, you should not consume more than 300mg of caffeine per 24 hours. Check the caffeine content of beverages.
People taking medication. Guarana can inhibit or potentiate the effect of certain medications such as antianxiety drugs, antidepressant medications, antihypertensive medications, some antibiotics, decongestants, MAO inhibitors. etc
* More information: Toxicity of Guarana
People with heart problems: cardiac arrhythmias, hypertension, etc. People taking medication or herbal medicine for the heart must first consulting a specialist.
People with nervous disorders: anxiety, insomnia, neuralgia of musculoskeletal origin, temporary neuritis and brain disorders with a radicular origin. This supplement has direct effect on the brain, so that people suffering from brain disease should always check with their doctor before supplementing their diet.
People who suffer from migraines. Guarana can increase the symptoms of migraine even in low doses in some people sensitive to the effects of caffeine.
People with gastritis or ulcer. Guarana can cause aggravation of gastritis or peptic ulcers due to the ulcerogenic effect of tannins and the stimulation of gastric acid secretion which caffeine causes.
Hyperactive children under 12. Thy may increase their excited state as a result of the effects of caffeine in guarana.
Hyperthyroidism. Guarana may cause a worsening of hyperthyroidism because it can potentiate hyperthyroid symptoms.
No adverse effects on the ability to drive or operate machinery has been reported.


More information on guarana.
This article was endorsed by
Vicente Martínez Centelles
- Founder of the web and director. Teacher of natural sciences, expert in plants, natural remedies and botanical photography.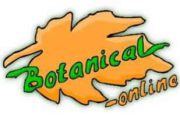 Written by
Editorial
Botanical-online team in charge of content writing