Is stevia good for diabetes?
Benefits of stevia for diabetes
Stevia (Stevia rebaudiana) is a plant native to Paraguay. It has components, steviosides, 200 times sweeter than sugar sweetening properties, which means that, with a very little amount, it is obtained the same sweetness.
It has been found that the plant has a superior ability to sweeten foods than sugar, while it does not have the drawbacks of a frequent consumption.
Because of its properties, stevia is one of the most recommended sweeteners for people with diabetes. Among its main benefits it can be noted that:
– It has no calories
– No cariogenic
In addition, scientific studies have shown that this plant may have other added benefits as a medicinal plant.
Stevia for type 2 diabetes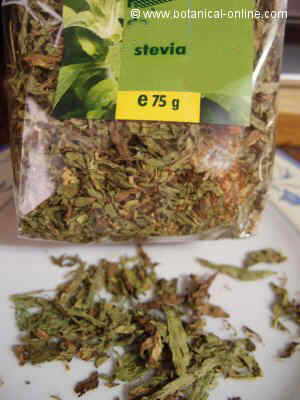 Dried stevia leaves are sold packed in food stores
Stevia can be used, not only as a sweetener for diabetics, but also has beneficial properties for diabetes.
People with diabetes can take stevia sweetener because it does not increase the levels of sugar in the blood (glucose), unlike other sweeteners such as fructose.
Its components have been shown to reduce the concentration of glucose in the blood, thus glucose levels can remain more stable.
Especially it has been shown that components of stevia could be very beneficial for the treatment of type 2 diabetes (adult onset diabetes), for its antihyperglycaemic properties.
In type 2 diabetes (non-insulin-dependent), some components of stevia have been shown to stimulate insulin production.
For all these reasons, it is recommended that people with diabetes take stevia infusions and replace the sweetener commonly used by stevia sweetener. (Infusion of 1 tablespoon of stevia dried leaves per cup, 3 times a day)
To achieve a good control of the disease, it has to to be performed a medical follow-up and make a proper diet for diabetes.
Stevia for obesity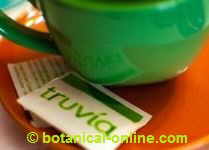 Stevia is not yet in most cafes
Stevia is highly recommended for those whom diabetes is accompanied by cardiovascular risk factors such as obesity, hypertension or high cholesterol.
The plant helps reduce blood pressure and its sweet taste is suitable for those with problems of eating to much sweet.
Advantages of stevia sweetener over other sweeteners
Some studies indicate that the three artificial sweeteners commonly used in the world (saccharin, aspartame or sucralose – "splenda") cause an alteration of the intestinal flora, which, in turn, causes poor metabolism of carbohydrates and increase susceptibility to obesity and diabetes, related to sugar metabolism diseases. (More information)
Given these results, stevia could be one of the best alternatives to these sweeteners, because it is a natural sweetener.


More information on side effects, toxicity and properties of stevia.
This article was endorsed by
Vicente Martínez Centelles
- Founder of the web and director. Teacher of natural sciences, expert in plants, natural remedies and botanical photography.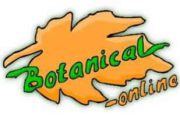 Written by
Editorial
Botanical-online team in charge of content writing