CAULIFLOWER, CANCER KILLER
Does cauliflower prevent cancer?
Cauliflowers are members of the cabbage family (Cruciferae), such as Brussels sprouts, cabbage, broccoli, turnips, etc. All of them are considered very good food to prevent or stop cancer development.
Why is cauliflower a good anti-cancerous food?

Cauliflowers in a market
Cauliflower is rich in purifying components, among them vitamin C, cysteine, carotenoids, anthocyanins, chlorophyll, the enzymes glutathione transferase and quinone reductase, as well as glucosinolates and isothiocyanates – fundamentally sulforaphane and isocyanate.
They are antioxidant compounds that protect against free radicals and the diseases they produce, among all of them, cancer.
It has been shown through comparative studies that the use of these type of foods helps detoxify the liver by removing those toxins which, over time, could trigger cancer cell growth.
Among the cancers they are responsible to avoid we have breast, lung, stomach, ovarian, prostate and colon cancers.
Which is the best component of cauliflower for cancer prevention and development?
The most important elements are sulfur compounds, particularly sinigrin, which, activated by the enzyme myrosinase, triggers the production of isothiocyanates.
Among these compounds, allyl isothiocyanate is the most important one because it is responsible to prevent duplication mitosis of cancer cells and to favor apoptosis or programmed cell death of tumor cells.
Cauliflower for smokers
More studies conducted in China showed that regular consumption of these foods reduced by almost 70% the appearance of lung cancer among smokers and almost 40% among nonsmokers.
However, in this aspect, cauliflower contains less amount of chlorophyll and beta-carotene than other cabbages, so it has less impact on the treatment of lung cancer in smokers.
Cauliflower and turmeric, a good combination for cancer prevention
Other studies seem to show that the combination of this food with turmeric helps to prevent the onset of prostate cancer and even stop its growth and expansion in men who have developed it.
Both ingredients should be mixed fresh and marinate for 10 minutes before cooking cauliflower.
This will develop the necessary components that would be annulled if we directly cook both ingredients before marinating them.
How much cauliflower to eat?
It is convenient to eat any of these vegetables once a day. Studies conducted in Japan and the United States demonstrated that the high consumption of foods from the cruciferous family inhibited the growth of cancer cells in the colon.
In the same way, it has been said that the Nordics have lower rates of this cancer because they include in their diet much cauliflower, broccoli and other types of cabbages.
(More information on Cruciferae against cancer)


More information on cauliflower.
This article was endorsed by
Elisenda Carballido
- Dietitian nutritionist. Postgraduate in Phytotherapy and master in Nutrition and Metabolism.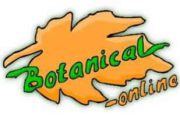 Written by
Editorial
Botanical-online team in charge of content writing