TARRAGON CONTRAINDICATIONS
When is tarragon contraindicated
Tarragon (Artemisia dracunculus) has a series of contraindications:
– People with allergies to plants of the family Compositae: Tarragon belongs to the genus of composite plants. People allergic to plants belonging to this family, as wormwood (Artemisia absinthium) or mugwort (Artemisia vulgaris), can have allergic reactions to tarragon essential oil.
– Tarragon essential oil: risk of poisoning when using the essential oil of tarragon. The risk of poisoning from eating the dried plant as a spice is very low.
– People with gallstones: tarragon cholagogue effect, which stimulates output of gallbladder stones. If there are large gallstones, the removal of this stone can cause pain or cramping.
– Pregnant women and breast-feeding: because it contains thujone, tarragon treatment can cause abortion. Tarragon has emmenagogue and abortifacient properties.
Tarragon drug Interactions
– Anticoagulant: tarragon contains coumarins, substances with anticoagulant effect that may increase the effect of this medication and may put you at risk for bleeding. Do not take tarragon if you are under anticoagulant therapy.
*Related information: Tarragon toxicity, side effects of tarragon


More information on tarragon.
This article was endorsed by
Montserrat Enrich
- Journalist specializing in edible wild plants and plant uses.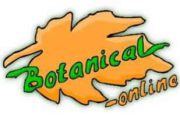 Written by
Editorial
Botanical-online team in charge of content writing