Home remedies for vaginismus
Phytotherapy. Herbal remedies for vaginismus
Phytotherapy in the treatment of vaginismus uses a number of plants that can help the conventional treatment of this disorder. The main functions of the plants used are:
– Tranquilizing or relaxing plants for the treatment of stress or anxiety.
– Plants that can be used like natural lubricants.
– Plants to deal with the infections the vagina.
Herbal remedies for vaginismus
Among the plants that can be used we have the following:
– Valerian: (Valeriana officinalis) Against any type of nerve disorder and depression – palpitations, spasms, vomiting, nervous exhaustion, stress, etc. (Infusion of about 15 grams of the root of the plant, allowed to stand overnight)
– Lemon balm (Melissa officinalis) Very useful for all kinds of nervous system disorders (Infusion of a pinch of dried leaves in a glass of water for 1 / 4 of an hour. (3 glasses per day)
– olive tree (Olea europaea) Olive oil is highly recommended to lubricate the vagina when there is vaginal dryness.
– Sesame (Sesamum indicum) Sesame oil can be used as a lubricant to facilitate intercourse.
– Echinacea (Echinacea angustifolia L., Echinacea purpurea Moench, Echinacea pallida) In addition to strengthening defenses, natural antibiotic ability can be used as a solution or complement to conventional antibiotics in the treatment of vaginal microbial infections. or those which are caused by fungi. (800 mg of echinacea, divided into 4 doses)
– Goldenseal (Hydrastis Canadensis) It can be taken with the same purpose (500 mg daily divided into 4 doses).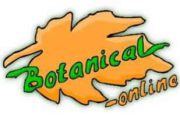 Written by
Editorial
Botanical-online team in charge of content writing