Differences between vainillas
NATURAL VANILLA AND SYNTHETIC VANILLA
Due to the complexity and cost of vanilla cultivation, the chemical industry has managed to manufacture artificially vanillin from conifer resin plants, with similar substances (phenols) such as eugenol, and some trees like teak (Tectona grandis L.).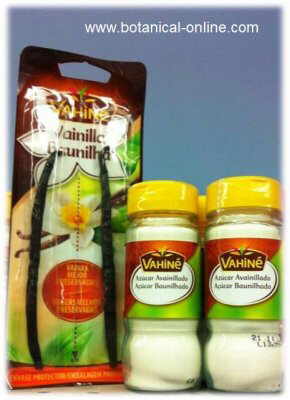 Photo vanilla as you can buy in grocery stores
Vanillin obtained from eugenol or from lignin of these plants is much more economical of obtaining than the crop plant.
For example, per 100 grams of teak wood, 23 grams of lignin are obtained, and from this, 2.7g vanillin.
Food and cosmetic industry (perfume, etc.) increasingly choose to use synthetic vanilla than natural vanilla extract, which is more expensive. In fact, in Mexico, where the aromatic plant is native, almost all the vanilla consumed is artificial.
NATURAL AND SYNTHETIC VANILLA
Vanillin is not the only aroma of vanilla. The aroma of vanilla is a mixture of acids and 169 different aromatic components that convert natural vanilla extract in a substance that can not be compared with synthetic vanilla.
Therefore, artificial vanilla is not comparable to natural vanilla. And to finally illustrate the rich aroma of vanilla, we propose this table:
Vanilla pod
(Vanilla planifolia)
Responsible substances for the aroma of vanilla pod (some):
formic acid, diacetyl, acetic acid, citric acid, butanal, pentanal, acetoin, hexanal, furfural, heptanal, butyrolactone, benzaldehyde, pentylfuran, decane, octanal, limonene, cresol, creosol, guaiacol, nonanal, zingerone, dodecane, decanal, methyl -cinnamate, vanillin, geranyl acetone, undecanol.
Sugar "vanilla"
Responsible substances for the aroma of vanilla sugar:
Sugar, vanillin.


More information on vanilla.
This article was endorsed by
Montserrat Enrich
- Journalist specializing in edible wild plants and plant uses.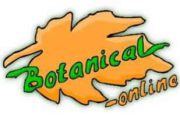 Written by
Editorial
Botanical-online team in charge of content writing