Why is yam very good to reduce menopause symptoms?
Wild yam is used as a medicinal plant to treat the symptoms of menopause because this plant contains estrogenic saponins, primarily diosgenin, with compensatory effect of hormone levels during menopause.
What symptoms of menopause are solved or reduced by yam?
Yam solves or reduces the usual symptoms of estrogen deficiency, such as hotflushes, night sweats, vaginal dryness and mood swings.
The estrogenic effect of diosgenin combat vaginal dryness, increasing libido and as an aphrodisiac used to combat the lack of sexual desire.
Diosgenin also possesses anticarcinogenic properties, so scientific studies suggest that this food is protective against breast cancer.
Because of these effects, some herbal remedies use yams in their composition, for example, in vaginal creams for vaginal dryness. Yam softens the vagina, allowing better penetration (Beat the tuber flesh, add a little baseline and coat the vagina).
Another popular use for this plant is to increase breast size.
Can we use of yam during pregnany
This plant should not be taken during pregnancy because it can cause uterine contractions and abortion.
Yam for menopause study
In one study, a group of 24 postmenopausal women replaced a third of its food (rice, bread, pasta, cereals) per 400g. yam daily (spread over 2-3 meals per day) for 30 days.

The results showed increased serum levels of hormones, cholesterol decreased by 5.9% and the delayed effect of the oxidation of lipoproteins, proving the antioxidant activity of this food.

The study concluded that a diet based on a third of yam, improves sex hormone levels, is beneficial for the cardiovascular system, helps reduce cholesterol and has antioxidant effect.

Bibliography

– Estrogenic effect of yam ingestion in healthy postmenopausal women. Wu WH., LY Liu, Chung CJ., Jou HJ., Wang YC. Graduate Program in Nutrition, Department of Human Development and Family Studies, National Taiwan Normal University, Taipei, Taiwan. Published in: Journal of the American College of Nutrition 2005 Aug; 24 (4):235-43.


More information about yam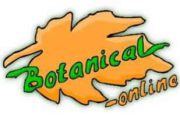 Written by
Editorial
Botanical-online team in charge of content writing