Classes of vitamins
How many kinds of vitamins are there?
There are 13 vitamins that are classified into two groups:
What are fat-soluble vitamins?
They are those that only dissolve in fats. They are stored in body fat, especially in the liver where they constitute a reserve that will be used if necessary. This determines the fact that they do not need to be eaten daily.
Types of fat-soluble vitamins
The fat-soluble vitamins are:
What are water-soluble vitamins?
Water soluble vitamins are those that dissolve in water. Unlike the previous ones, the body can not store the leftovers that are eliminated, so it is necessary to take it every day. The water-soluble vitamins are: vitamin C and the entire vitamin B complex (folic acid, pantotheic acid, biotin, cobolamine, niacin, riboflavin, pyridoxine and thiamine)
Types of water-soluble vitamins
Vitamin C: Vitamin C or ascorbic acid is the most used of all. It was discovered in 1928, although one already had an idea of ​​its existence previously when the sailors who went to America took lemon juice to cure the scurvy.
Vitamin B: The vitamin B complex consists of a set of vitamins, all very similar, that act in common to get our body to manifest good health. All B-complex vitamins are water-soluble, that is, they dissolve in water. The vitamin B complex is constituted by the following vitamins:
Lipoic acid: The properties of lipoic acid as a participant in the production of energy and as an antioxidant in recent years have been increasingly praised.

More information on vitamins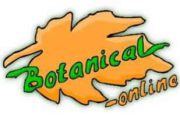 Written by
Editorial
Botanical-online team in charge of content writing