Medicinal plant remedies for leg cramps at night
Natural herbal medicine for leg pain
CHARACTERISTICS OF LEG PAIN
What is leg pain?
Leg pain is the uncomfortable feeling that occurs in the legs as a result of many possible causes.
Symptoms of leg pain
Aching legs, leg pain, swelling, aching, heavy legs, etc.
Causes of leg pain
Among the main causes that can produce pain in a leg or both legs, there are the following:
PHYTOTHERAPY: Preparations with plants for leg pain
In the treatment of leg pain is necessary to visit a doctor to diagnose the cause of the problem. This is especially necessary:
Natural treatment of legs pain
The natural treatment of leg pain involves using a series of natural resources that help prevent or diminish it. Among them, we have:
MEDICINAL PLANTS TO TREAT OR PREVENT LEGS PAIN
Internal preparations for legs edemas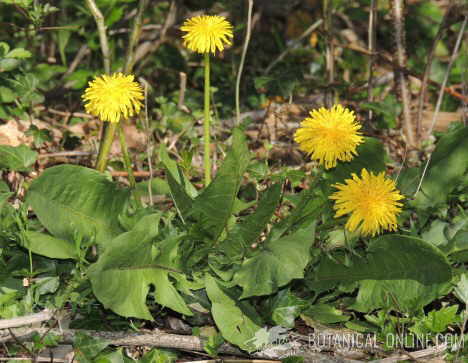 Dandelion dry leaves infusion is very effective for water retention in the legs
The excess of liquid retention in the legs, that is is leg edema, in most cases, it is the main cause of leg pain
Diuretic infusions to remove lactic acid
When legs pain is the result of an excessive accumulation of lactic acid, because of too much exercise, a diuretic infusion will help to remove it.
Plant preparations to treat leg cramps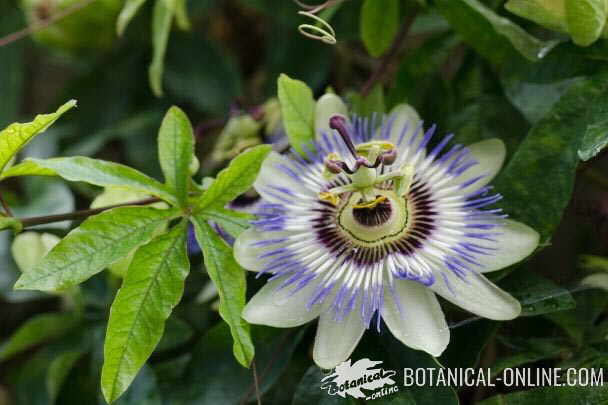 Passion flower preparations can relax your painful legs
Leg pain is sometimes produced by too tense muscles. Taking some relaxing teas or applying a sedative principle on the legs. Among all of them, we can use:
Other remedies to diminish leg pain
No matter what the reason of leg pain is, the following remedies help to relax your legs, diminish pain and make you feel better. These remedies can be very useful when leg pain is due to some kind of traumatism or as a symptom of a reumatic disease.

More information on leg pain.
Other interesting articles
This material is for informational purposes only. In case of doubt, consult the doctor.
"Botanical" is not responsible for damages caused by self-medication.