Erica multiflora L.
Heather
PHOTOS OF HEATHER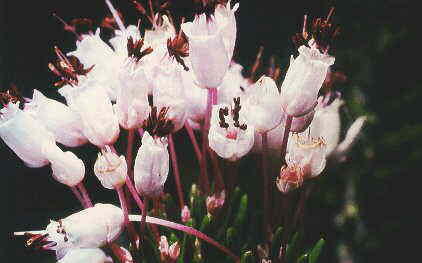 Foto de Erica multiflora L.
Erica multiflora L. - (Heather)
Perennial bush of the heather family -ericaceae- till 2 m. tall. Erect stems. Leaves in whorls. Flowers grouped in compact racemes with long peduncles. Pink whitish corolla, bell- shaped till 3 cm long. Calyx much shorter than corolla. Stamens with dark brown anthers, protruding from corolla with red filaments. In dry woods and heaths.
More information about plants in the listing above.
Other interesting articles
This material is for informational purposes only. In case of doubt, consult the doctor.
"Botanical" is not responsible for damages caused by self-medication.