Lamium amplexicaule L.
Henbit dead-nettle
PHOTOS OF HENBIT DEAD-NETTLE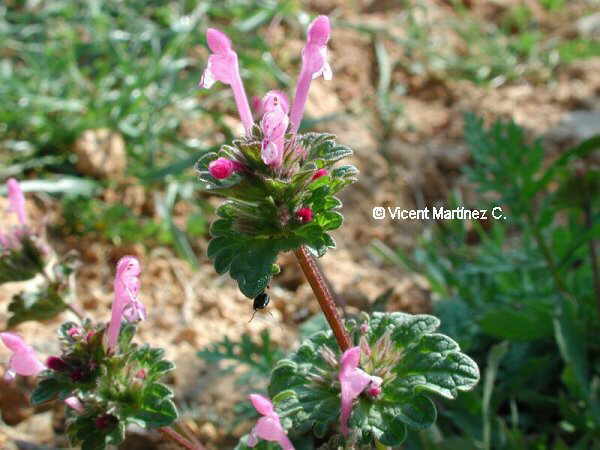 Photo of Lamium amplexicaule L.
Lamium amplexicaule L. - (Henbit dead-nettle)
Annual herb of the Mint family -labiatae- up to 40 cm. Erect stems, pubescent. Leaves at the base long stalked. Pink-purplish flowers, till 2 cm, in distant whorls, along the stems. Tubular corolla, with well-opened teeth. Very conspicuous bracts, surrounding the stem. ("amplexicaul leaves") under the flowers in the shape of a cup. In fields and uncultivated lands.
More information about plants in the listing above.
Other interesting articles
This material is for informational purposes only. In case of doubt, consult the doctor.
"Botanical" is not responsible for damages caused by self-medication.