PROPERTIES OF HIGH OLEIC SUNFLOWER OIL
Differences between "normal" sunflower oil and high oleic sunflower oil
Compared with "normal" sunflower oil, which is often sold in stores, high oleic sunflower oil is better preserved.
This is because the normal sunflower oil is rich in linoleic fatty acid (omega 6), which becomes more easily rancid thane high oleic sunflower oil, because this one is is rich in oleic acid (omega 9)
Furthermore, when subjected to high temperatures, high oleic sunflower oil resists better because of its monounsaturated character, while the "normal" sunflower oil it endures it less since it is a polyunsaturated oil.
Uses of high oleic sunflower oil
High oleic sunflower oil is widely used as a substitute for trans fats and animal fats in confectionery, thanks to its stability and low predisposition to premature oxidation.
High oleic sunflowert oil brings us a better and healthier fat to foods that are made with this fat
In addition, high oleic sunflower oil, unlike normal sunflower oil, does not provide as much of omega 6, so the relationship that we maintain between the intake of omega 6 and omega 3 is more balanced.
The ratio between omega 6 and omega 3 should be 4-1 (4 parts of omega 6 to 1 part omega 3). In this way, by means of consuming high oleic sunflower oil, we avoid an excessive increase of linoleic acid that leads to an increased production of arachidonic acid. This acid has a pro inflammatory effect in our body, so it may help cause more cardiovascular problems.
Another benefit that high oleic sunflower oil provides is that it also has a high content of Vitamin E (tocopherols), thus, it also provides a higher antioxidant effect.
High oleic sunflower oil for weight loss diets
From a caloric point of view, thanks to its lipid content, high oleic sunflower oil is one of the oils that is less absorbed and less impregnated in foods.
As happens with the olive oil, its ingestion implies a lower total caloric absorption, compared with other oils predominantly non monounsaturated.
For this reason it is recommended as a very good edible oil in weight loss diets.
Disadvantages of high oleic sunflower oil
The high oleic sunflower oil is not a "natural" product. It has been made possible by genetic modification of normal sunflower seeds, in order to provide it with a number of features that this plant does not possess
without being modified.Its r original content, mostly composed of polyunsaturated fats, has been changed to a mostly monounsaturated content. Thus, its nutritional properties have changed, achieving at the same time, a prolonged storage period and decreasing its rate of oxidation
* Related information:
High oleic sunflower oil composition
Differences between olive oil and sunflower


More information on sunflower and sunflower oil.
This article was endorsed by
Elisenda Carballido
- Dietitian nutritionist. Postgraduate in Phytotherapy and master in Nutrition and Metabolism.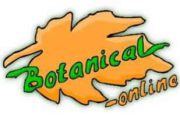 Written by
Editorial
Botanical-online team in charge of content writing