Laurus nobilis L.
Sweet bay
PHOTOS OF SWEET BAY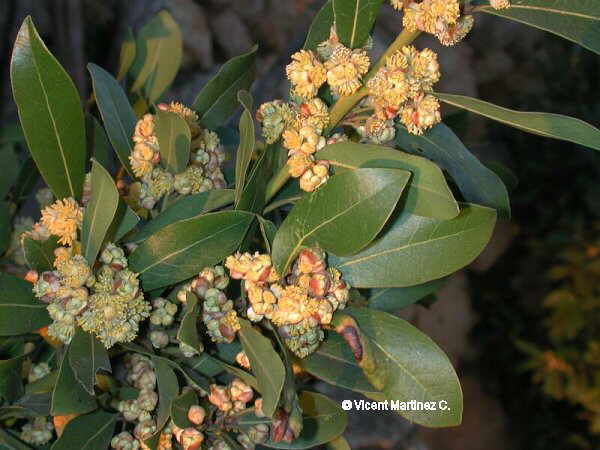 Photo of leaves and flowers (Laurus nobilis L.)
Laurus nobilis L. - (Sweet bay)
Perennial tree of the Sweet bay family - Lauraceae- Erect stems with dark bark. Undivided leaves, alternate, lanceolate, coriaceous and shining with wavy margins. Unisexual flowers. Male ones showing 8 to 14 stamens; female ones with 4 petals. All of them yellowish and joined in axillary umbels, with short stems. Fruit in bay, black. Cultivated tree, sometimes established in cool and wet places
More information about plants in the listing above.
Other interesting articles
This material is for informational purposes only. In case of doubt, consult the doctor.
"Botanical" is not responsible for damages caused by self-medication.