Melia azedarach, Melia japonica G.Don., Melia australis Sweet
Chinaberry
PHOTOS OF CHINABERRY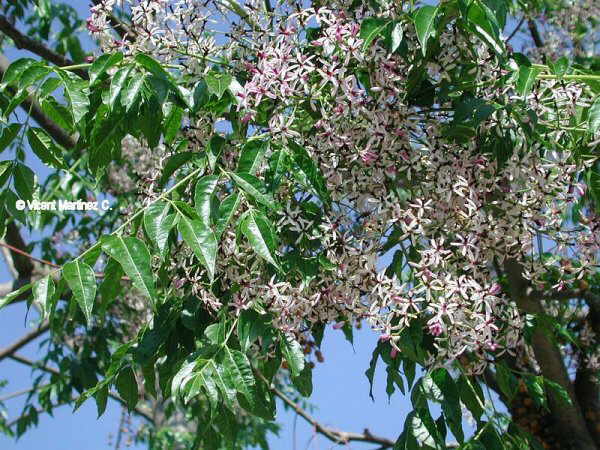 Photo of Melia azedarach
Melia azedarach, Melia japonica G.Don., Melia australis Sweet - (Chinaberry)
Deciduous tree of the Meliaceae family, up to 15 m. Leaves till 50 cm, pinnate with toothed leaflets. Purplish flowers, grouped in final panicles, with the stamens gathered in a tube, sorrounded by 5 petals. Fruits in drupe, yellowish, still remaining in the tree after the leaves have fallen. Native from the North of Asia,where it climbs almost till 3000 m above sea level in the Himalayan mountains. Adapted in warm places, it can be found in gardens or streets in many cities, specially in the Mediterranian climate.
More information about plants in the listing above.
Other interesting articles
This material is for informational purposes only. In case of doubt, consult the doctor.
"Botanical" is not responsible for damages caused by self-medication.