Solanum tuberosum L.
Potato
PHOTOS OF POTATO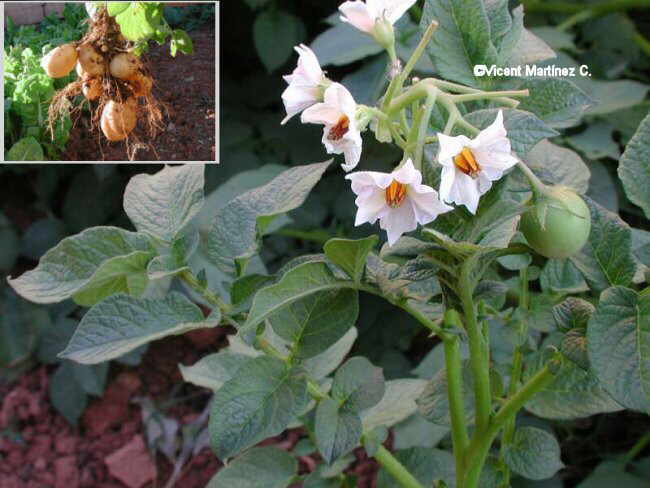 Photo of Solanum tuberosum L.
Solanum tuberosum L. - (Potato)
Herb with tubercles of the Potato family -Solanaceae- up to 130 cm. Leaves pinnate with ovate or heart- shaped leaflets. Flowers in cymes, white or violet, till 4 cm in diameter, with very conspicuous yellow anthers. The fruit is a black berry, poisonous like the rest of the plant except the tubercles (potatoes). Native from America but cultivated everywhere. Sometimes naturalised.
More information about plants in the listing above.
Other interesting articles
This material is for informational purposes only. In case of doubt, consult the doctor.
"Botanical" is not responsible for damages caused by self-medication.