Dangers of purslane
What is purslane and what contraindications does it have?
Purslane (Portulaca oleracea L.) is a wild or cultivated, edible, creeping plant of the Portulacaceae family, whose leaves and fleshy stems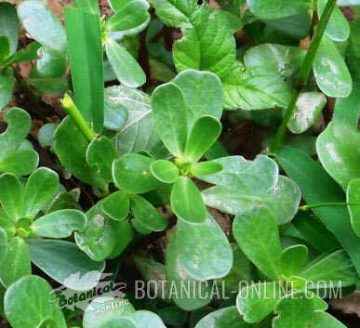 are consumed.
As food, it is a vegetable with excellent properties, since it is very rich in mucilage, omega 3, beta-carotene and tocopherol. Its leaves are eaten in salads, stews and soups.
In addition, it is used medicinally for its anti-inflammatory, emollient, diuretic, antigastric and laxative properties.
What contraindications does purslane present?
The safety of the plant during pregnancy and lactation is not known. Caution is recommended regarding its use, and consult with the medical professional if there are doubts or if adverse effects appear.
*More information: Plants and pregnancy
Possible contraindications of purslane
As a food and edible plant that this plant is, purslane does not present important contraindications. However, due to the presence of some components, it is recommended that you be more careful when consuming this plant:
Gastritis and digestive problems: due to its high content of oxalates (9%), which can be slightly irritating to the digestive mucous membranes, purslane should not be taken in excess in case of heartburn, stomach ulcer and duodenal ulcer, since oxalic acid is irritating to the digestive mucous membranes and can cause pain.
Rheumatic diseases: oxalates are not suitable for people with arthritis, gout or people who have or have had kidney stones. These can eat purslane, but it is recommended less frequently and preferably use other diuretic plants with less oxalates, such as algae.
Kidney stones (renal stones): Foods with oxalates are not suitable for people with kidney stones. (more information).
Contraindications of purslane if you take medications
As a precaution, it is recommended to control the consumption of this plant by patients, people taking medications and children, people who may be more sensitive to its adverse effects. The plant is nutritious and healthy, but it contains alkaloids that, in excess, could interact with medications and produce unknown adverse effects.
In case of taking medications, consult a doctor.


More information on purslane
This article was endorsed by
Montserrat Enrich
- Journalist specializing in edible wild plants and plant uses.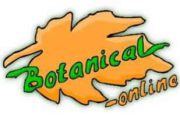 Written by
Editorial
Botanical-online team in charge of content writing