Spartium junceum L.
Spanish broom
PHOTOS OF SPANISH BROOM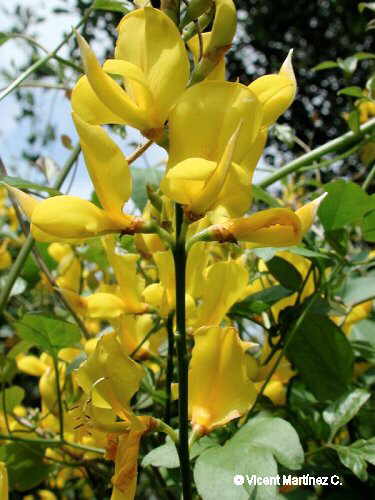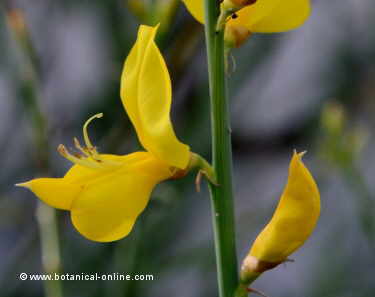 Photo of Spartium junceum
Spartium junceum L. - (Spanish broom)
Perennial shrub of the Pea family -papilionaceae- up to 3 m. Numerous erect glabrous stems. Oblong-lanceolate or linear leaves, not very numerous on the stems, more abundant at the base. Big yellow flowers till 2 cm, in racemes at the end of the stems, scented. Fruit in legume, black in madurity. Native from the south of Europe, can be found in dry grasslands and margins, but it is also cultivated in many places as a garden shrub. Also by the side of the road to protect slopes from erosion.
More information about plants in the listing above.
Other interesting articles
This material is for informational purposes only. In case of doubt, consult the doctor.
"Botanical" is not responsible for damages caused by self-medication.