Herbal remedies for scars
Phytotherapy: Medicinal plants preparations that help cure and heal scars
The primary role of phytotherapy in the treatment of scars focuses on the healing process and involves the use of a number of plants with the following objectives:
Anti-inflammatory plants that reduces inflammation of the wounds.
Healing plants to restore skin by increasing cell regeneration
Anti-bacterial plants, to prevent possible infections in wounds caused by burns, cuts, acne, etc.
Internal use treatments to cure scars
Thyme (Thymus vulgaris) Thyme is ideal for combating bacterial infections or prevent their occurrence. (Take three cups a day with the infusion of one teaspoon of dried flowers per cup) (You can take a syrup made chamomile and thyme. More information about syrup to favor wound healing)
Roman chamomile: (Chamaemelum nobile) Take a couple of daily infusions made with one teaspoon of the dried plant per cup of water.
External use treatments to cure scars
St. John's wort

Dragon fruit open transversely

(Hypericum perforatum) Its richness in tannins has made this plant one of the best weapons to heal burns or wounds since ancient times. It has been considered as the Middle Ages antibiotic, being of great importance to cure the wounds of war. (You can also make frictions with hypericum oil)

Vervain (Verbena officinalis) (Infusion of a half tablespoon of dried plant, wash the affected area).
Chamomile (Matricaria chamomile) Its content in mucilages confers it a repairing value of the affections of the skin (Apply wet compresses on the affected part) (You can take a bath, that will be made with a loaded infusion of dry flowers in a pair of liters of water, during 15 minutes approximately. The flowers used in these treatments must be of the annual harvest. They mustn't be keep more than a year.)
Fenugreek: (Trigonella foenum-graecum) (50 grams of powder or crushed seeds in decoction with 250ml. water for 5 minutes. Drain the remaining water and apply the drained product to the desired area with a gauze.)
Dragon fruit (Hylocereus undatus) The sap of the plant is used locally to treat wounds
Flax (Linum usitatissimum) In external use, flaxseed flour has demulcent properties (sooths and protects the irritated parts) and emollient properties (softens the skin, forming a layer on it that prevents the evaporation of water). These properties can be used to make poultices for the treatment of skin conditions like eczema, swelling caused by blows or sprains, maturation of boils, burns, etc.(Make a paste removing flaxseed flour with boiling water. This paste is put in a gauze and placed on the affected are)
Yucca (Yucca filamentosa) Applied on wounds, yucca protects against infection and help healing.
Agave

Pomegranate

(Agave americana) Used externally, it has vulnerary properties (Poultice of fresh leaf juice on the affected area)

Pomegranate (Punica granatum) Pomegranate is adequate in external use for the treatment of skin diseases for its antibacterial and astringent properties to promote healing and protect against infection (decoction of three tablespoons of dried bark per liter of water for 10 minutes. Apply the liquid from the previous decoction on the scar or wound)
Guarana: (Paullina cupana) The external use of a poultice with crushed guarana seeds is indicated to regenerate damaged tissue.
Garlic (Allium sativum) Its antibacterial properties make it a good disinfectant against most skin conditions, being able to treat the wounds or burns. (Drench the affected area with a gauze soaked in tincture or simply rub the affected part with garlic juice)
Aloe vera (Aloe vera) Aloe vera juice has antiseptic, antibacterial, anti-inflammatory, moisturizing and regenerative properties. Applied to the skin, it becomes one of the best remedies for healing wounds, sores, ulcers, burns, insect bites and so on.
Fucus: (Fucus vesiculosus) Used externally, iodine and selenium provide fungicidal properties. Iodine also provides antibacterial properties because of vitamin C, lauric acid, polyphenols and chlorophyll. Mucilage gives it astringent and vulnerary properties. This determines the fucus is useful in treating skin diseases like eczema, wounds or sores that have difficulty healing. (Clean the affected area with the decoction of two tablespoons of dried plant per cup water)

Tomato

(You can use directly on the skin, once removed the epidermis, in form of plasters. The possibility also exists of mashing it, transforming it into paste, once the fibber removed) (Other possibility consists on using the gelatine which is obtained by cutting a leaf with a sharpened knife and by pressing the surface of the leaf with the blunt edge. The resulting liquid can be applied on the skin)

Tomato (Solanum licopersicum) It help to heal all type of wounds, lowering inflammation and promotes healing. (Crush a tomato leaf and apply it as a poultice on the wound. The fruit also has similar properties)
Potato (Solanum tuberosum) potato juice, in external use, can be applied in the form of ointment on sore areas of the body to fight pain or reduce inflammation or to heal wounds, being interesting in cases of shock, sprains, blisters, burns, including burns from the sun. You can also apply peeled potato slices on the affected body part. Very common home remedies are performed by simply placing a slice of fresh peeled potatoes on wounds.
Geranium (Pelargonium spp.) It can stops bleeding and aids in wound healing, very useful especially in those small cuts made with kitchen knives, razors, etc. (Crush a geranium leaf and apply as a poultice on the wound)

Celery

Chestnut tree: (Castanea sativa Mill.) (Clean the wounds with the liquid resulting from an infusion of one teaspoon of dried leaves per cup of water)

Celery (Apium graveolens) With properties to heal wounds and scars and promote healing (Application in the form of rinsing over the wound or sore. Apply a poultice made with tender leaves on the affected area)
Poplar (Populus nigra) Using the poplar in the treatment of wounds will decrease bleeding, promote healing and reduce the risk of infection. (Wash the wounds with the liquid resulting from liquid from the decoction for 15 minutes of a couple of tablespoons of dried buds per liter of water) The same treatment is suitable for outpatient treatment for any type of cut, abscess, rash, scratch, prick or outer skin ulcer.
Thyme (Thymus vulgaris) Thy is one of the best antiseptics, both internal and external use. Wash wounds with a well loaded flower infusion three or four times a day)


More information about remedies for scars.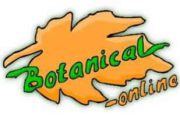 Written by
Editorial
Botanical-online team in charge of content writing