More ecological hygiene products
Can we be greener in the bathroom?
Our bathroom is an area of ​​the house that generates a lot of waste, especially plastics, which also are not usually recycled.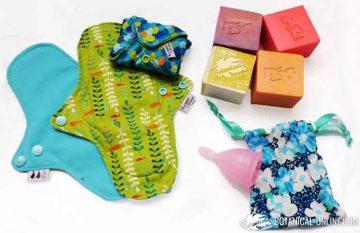 For those readers who still do not know the zero waste movement , it consists of reducing the use of non-reusable disposable products that pollute the environment.
What products pollute more in the bathroom?
Within this group, we have:
Plastic containers of soaps or creams that can not be reused
Soaps with chemical components that are difficult to biodegrade once they are released into the environment
Plastic sticks
Disposable pads and tampons
Disposable wipes, often in containers containing plastic
Plastic disposable blades
How to reduce waste in the bathroom
Many homes have a bathroom full of plastic containers that, in addition to contaminating, contain products that can also affect our health:
Ecological soap: Not all soaps are the same. Although there are many types, the main differences between an ecological and a conventional one are, for example, that the ecological takes less time to biodegrade. In addition, to acquire an ecological seal, they must comply with certain regulations, such as avoiding the use of parabens and using other preservatives that are more respectful with the environment. Opting for the first ones is better. Another option is to buy soap and shampoos in bar form, so that we also save the plastic from the packaging.
If you buy plastic containers, always the larger sizes: Avoid using small containers because they pollute more. If necessary, depending on what products can be shared with relatives or neighbors.
Ecological cosmetics: There are many natural ingredients that have incredible properties to beautify the skin, such as natural oils or essential oils. It is worth mentioning that there is a disparity of opinions, since some experts believe that conventional cosmetics have advantages over natural cosmetics, while others think otherwise. In any case, the health of the skin not only depends on cosmetics, but also on hydration, diet, rest, smoking, genetics, etc. Every person is a world!

The menstrual cup saves tampons and, in addition, avoids exposure to pesticides and chemicals that contain cotton and rayon tampons. Therefore, in addition to being more sustainable, it is better for health.

Menstrual cup: It is a medical silicone utensil (hypoallergenic and with a material that does not pierce the skin) in the form of a funnel that performs the same function as a tampon, with the advantage that it can last about 10 years. In addition to the economic savings it entails, you also gain in health: did you know that conventional tampons have traces of pesticides that can be absorbed by the body?

Fabric compresses: They are perfect to combine with the use of the menstrual cup, for example at night. After each use, they are soaked with cold water and washed at the end of menstruation. Logically, they are not as practical as throwaway ones, but they are much more ecological and sustainable.
Replace the plastic disposable blades: Classic metal blades can be used, in which only the cutting blade is changed.
A cleaning without toxic waste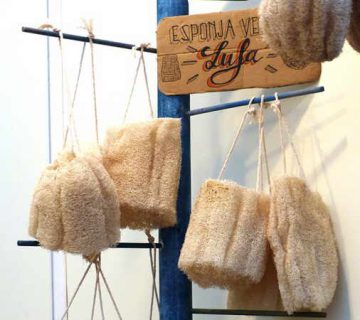 In cleaning products there is a lot of plastic and contaminants, which often damage the skin, generate allergies or even affect our hormonal system.
Sometimes it is necessary to use them, but in most cases there are possible alternatives much more respectful with the environment and our health, in addition, more economical and equally effective.
For example, vinegar diluted in water: It is used to clean all types of surfaces and floors, including wood, parquet and marble. To give aroma you can add drops of essential oil of lemon, lavender or citronella.
Another revelation is the ecological sponges, consisting of algae or plant materials, such as luffa (sponge fibers of a type of pumpkin).


More  information on zero waste
This article was endorsed by
Vicente Martínez Centelles
- Founder of the web and director. Teacher of natural sciences, expert in plants, natural remedies and botanical photography.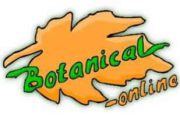 Written by
Editorial
Botanical-online team in charge of content writing