GRAPEFRUIT TYPES AND VARIETIES
Types of grapefruits to know

There are different varieties of grapefruits. Some of them are characterized by having many seeds (50-70), others have none or very few (0-6).
The "more primitive" species are characterized by the greater thickness of their crust, for the small amount of juice, for the higher degree of acidity and the larger number of seeds.
"More elaborate or modern" varieties have fruit with a thinner skin, their acidity is lower, they are juicier and they do not have practically any seeds. Growers have managed to develop varieties that are more palatable to consumers.
We should also mention that those varieties with pink or red pulp are being imposed versus more yellowish traditional varieties.
Differences between red and yellow varieties of grapefruit
Red varieties of grapefruits contain more lycopene, a natural antioxidant, which gives them additional properties. The presence of this component gives them outstanding nutritional values and it is more visually appealing.
Most of these new varieties are produced in the southern United States, especially in Texas, California, Florida and Arizona.
We must not forget that the United States is the largest producer and consumer of grapefruits in the world. This has prompted universities and producers of these southern states to the research and development of new varieties that have been spreading in all warm regions of the world.
Types of grapefruits
Among all varieties of grapefruit could mention the following:
Yellow varieties of grapefruits: Those who have yellow pulp. They have been traditionally used and still are. Within this range, we can point out names such as:

Duncan grapefruit: With round to oval fruits, up to 12.5 cm in diameter. They have yellow skin, thick and very aromatic. Its pulp is very juicy and it has many seeds. The trees withstand cold fairly. It is grown in Florida (United States) and India. It was the most prized variety until Marsh appeared. It reaches maturity between the months of December to May. It has many seeds (5070).
Marsh grapefruit : It presents rounded fruits with very few seeds. It has much smoother and very aromatic skin. Its pulp is pale yellow with lots of juice. It is the world's most widely cultivated species with large plantations in Israel, Australia, India and South America. In can be collected on December but it is usually left on the tree until March when the acidity of the fruit is smaller. It has very few seeds (06).
White gold grapefruit : A variety that occurred in California from a cross between grapefruit (Citrus X paradisi) and pummelo (Citrus maxima). With a size well below average, the fruits have paler and quite thicker crust that the varieties mentioned above. The pulp is light yellow and not as acidic as the rest of grapefruits. Trees of this variety are well adapted to dry conditions and can withstand cold quite well, even not very prominent frost.
Pink varieties of grapefruits: Those who have pink or red pulp. Such fruits are increasingly appreciated for its antioxidant properties their lycopene content provides, which is what gives them their pink or reddish color. Within this group we could mention the following:
Red blush grapefruit: It is the most cultivated pink variety today. Some important varieties are "Ruby Red", "Red Radiance" and "Red Curry", all of them with reddish pulp. This variety is very resistant to fungus so they are recommended for planting in irrigated areas or those with heavy rain. They come from the most primitive pinker variety called "Pinkmarsh". Usually collected from November to May, although it is quite convenient to leave them an extra time in the tree to reduce its acidity. The reddish color of early season turns pink in the middle season and pale yellow at the end.
Pink marsh grapefruit : It is the most ancient variety. It is also known under the name "Thompson". It first appeared with pink tones. It came from a mutation of the variety "Marsh" in the early twentieth century in California. Very sized fruit with yellow skin and little aroma. Its pulp is pale yellow with pink and little touches, bearing very few seeds.
Star ruby grapefruit / Red river grapefruit: Star ruby is the most reddish variety occurred in Texas. It it characterized by its reddish uniform color that does not become pale throughout the season. Because of its weakness to cold and frost, it has virtually disappeared to be replaced by the variety "Red River".
Sweetie grapefruit : It is a variety originated from a cross between grapefruit and pummelo. It is characterized by a too little acid pulp.
Triumph grapefruit : A variety that has very oval fruits with very pale yellow smooth bark. Juicy, pale yellow with many seeds. It has very low acidity and orange scent.
Burgundy grapefruit : It is characterized by a very small size and the difference between the skin color (pale yellow) and the pulp colour(brownish). It has very few seeds and it is little appreciated for consumption. It comes from the previous species.
Melogold grapefruit : It comes from a cross between grapefruit and pummelo. It is the last fruit that gives it its sweetness and sourness. Collected between December and January.
More information on grapefruit.
This article was endorsed by
Elisenda Carballido
- Dietitian nutritionist. Postgraduate in Phytotherapy and master in Nutrition and Metabolism.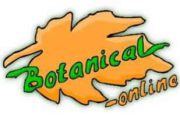 Written by
Editorial
Botanical-online team in charge of content writing