What is milk made of?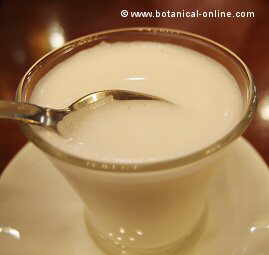 Milk, to be digested, needs lactase, an enzyme that is secreted into the small intestine. If there is a deficit or decrease in the production of this enzyme, lactose will not be properly digested or absorbed. Lactose is the major carbohydrate (98%) in milk. Because of the action of some acidifying bacteria, it is transformed into lactic acid, giving as final product fermented milk and yogurt.
Lactose malabsorption may arise diarrhea or indigestion, as the primary manifestation of intolerance to milk.
Milk contains proteins of high biological value. Such as casein (78% of total protein). From casein some other products are obtained: rennet and serum proteins (17% of total protein), such as lactoglobulin, lactalbumin or immunoglobulins, from which we get curd or cheese.
It also contains many enzymes, for example, lipases (responsible for the musty taste and odor), protease (responsible for the formation of curd) and alkaline phosphatase (an indicator of proper pasteurization)
Composition of some types of milk per 100 g

Component

Breast milk

Cow's milk

Carbohydrates

7,0

4,6

Protein

1,5

3,1

Casein

0,7

2,80

Albumin

0,8

0,70

Lactose

6,8

4,9

Fats

3

3

Ashes

0,25

0,75

Dry residue

11,5

11,7

Water

87,4

87,0
Component

Goats milk

Sheep milk

Carbohydrates

4,5

5,0

Protein

3,70

6,10

Casein

2,6

4,5

Albumin

1,10

1,6

Lactose

3,90

4,30

Fats

4,4

6,9

Ashes

0,80

0,84

Dry residue

12,8

18,10

Water

85,7

80,8
Component

Buffalo milk

Donkey's milk

Carbohydrates

5,18

6

Protein

5,9

1,8

Casein

5,4

0,8

Albumin

0,5

1

Lactose

4,5

6,20

Fats

7,9

1,5

Ashes

0,79

0,51

Dry residue

19,10

10

Water

83,3

86,6
Allergy to milk proteins
Allergy to milk really consists on allergy to milk protein. Under any circumstances, it is an allergy to lactose, since lactose is a sugar.
Milk proteins often causing allergies are casein, alpha-lactalbumin and beta-lactoglobulin.
Fat content of milk
Milk fat globules are emulsified into small fine. When they surface, they can be separated manually to form milk cream.
Milk fat contains a small proportion of essential fatty acids and saturated fatty acids mainly as palmitic and stearic.
It also contains moderate levels of cholesterol, which significantly increases in derivatives such as fatty cheese and butter.
The fat content vary greatly depending on the species of mammals and the feeding of the mother.
Vitamin content of milk
The vitamins contained in milk are vitamin A, vitamin D, vitamin E and vitamin B group vitamins especially B2 (riboflavin) and B12 (cobalamin) but it is poor in vitamin C.
Keep in mind that to get proper absorption of calcium is needed vitamin D3. (See table of vitamins in the milk.)
Mineral content of milk
Milk mostly contains calcium, phosphorus and sodium. The proportion of sodium is greater than that of potassium and it also has small amounts of magnesium, zinc, copper, iodine and selenium, but it is poor in iron.
Calcium content is higher than that of phosphorus, so milk is considered a highly calcifying food that helps keep bones healthy. For every 100ml of milk it provides 120g of calcium to our diet.


More information on milk
This article was endorsed by
Elisenda Carballido
- Dietitian nutritionist. Postgraduate in Phytotherapy and master in Nutrition and Metabolism.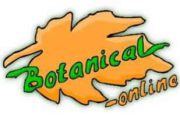 Written by
Editorial
Botanical-online team in charge of content writing