Soy for polycystic ovaries(PCOS)
SOY FOR WOMEN WITH OVARIAN CYSTS
Can soy be consumed in the diet for Policystic Ovarian Syndrome PCOS?
Many people have doubts about soy and its role in the diet for polycystic ovarian syndrome (PCOS).
Soymilk and soy products (tofu, tempeh,…) contain substances called isoflavones (mainly genistein), with hormonal effects similar to estrogen but weaker than the estrogen hormones from the body itself.
Therefore, theoretically, these substances could have benefits for PCOS by blocking estrogen receptors, which are elevated in women with PCOS.
There are many studies on the benefits of consuming soy for ovarian cysts (mainly genistein), but none of them is conclusive and, therefore, it can not be recommended to take supplements with isoflavones.
Important difference between soy and isoflavones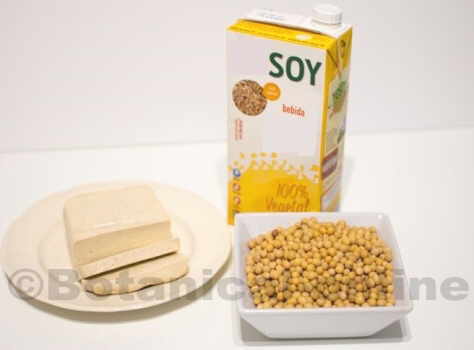 Photo of soy products: tofu, soymilk and soybeans
When it comes to soy, it is important to distinguish between isoflavone supplements and soy foods. Although soy may be beneficial, in any case it is recommended to take supplements of isoflavones.
Has soy any benefits for ovarian cysts?
Soybeans have not tested for PCOS benefits, but in general, you can eat soybeans and soy products, which also constitute a good supply of protein in the diet (in the case of tofu, it also contains a lot of calcium). A healthy diet without soy is also possible.
You must eat soy in a balanced way, as it is recommended with other foods. For example, consumption of about 5 soy products in a week.
When eating soy can be harmful?
What it is not advisable to take many soy products daily. This occurs especially in many vegetarian diets, through the daily intake of various soy products: soymilk, veggie burgers, soy sauce, soy yogurts, soy oil, soy protein, miso, soya sprouts, tofu, soy flour, etc.
Some soy products are not recommended because they contain too much salt or added sugars, such as soy sauce, soy cookies and muffins, etc.
Soy isoflavone supplements are not recommended in any case. Studies indicate that the data on their longterm safety are insufficient. Although they can be sold over the counter as a dietary supplement, it is recommended to consult a doctor before taking them.
What is the difference between soy foods and isoflavone supplements?
Supplements contain a greater amount of isoflavones than soy foods.
For example, 100 grams of tofu contains 22 mg of total isoflavones, while a single pill of isoflavones supplement contains 35 mg of total isoflavones (only one pill).
Moreover, absorption of isoflavones is higher in supplements than in food, because they contain isoflavones in its active form (aglycone), so that, they do not need to be transformed to be absorbed in the intestine. Therefore, they all are assimilated directly.
In contrast, only a small food isoflavone amount is absorbed because these are degraded by the intestinal microbiota. (More information)
* Related information:
– Soy for hot flushes in menopause


More information on ovarian cysts.
This article was endorsed by
Elisenda Carballido
- Dietitian nutritionist. Postgraduate in Phytotherapy and master in Nutrition and Metabolism.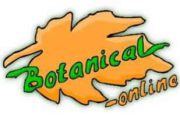 Written by
Editorial
Botanical-online team in charge of content writing