CONSEQUENCES OF TAKING ALFALFA
What is alfalfa?
Alfalfa (Medicago sativa) is a perennial herbaceous plant, found in almost all temperate regions of the planet.
In phytotherapy, this plant is used for its appetizing, digestive, antiscorbutic, hemostatic and circulatory properties.
It is a remedy for cholesterol for menopausal symptoms, for wounds, nosebleeds and hemorrhoids.
It's a good vulnerary remedy prescribed to treat insect bites.
Is alfalfa completely safe?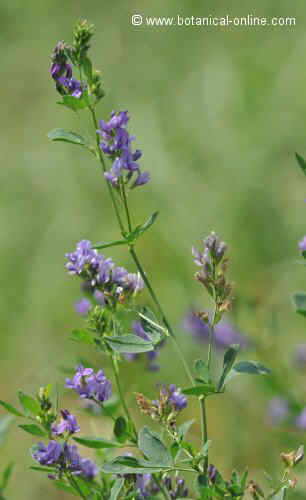 Although, alfalfa is not considered a toxic plant it has significant contraindications and side effects that everybody who wants to use it must know.
* More information on the toxicity and contraindications of alfalfa in the listing below.
Contact dermatitis: the fresh plant can cause dermatitis or skin irritation to sensitive individuals.
Photosensitization dermatitis: alfalfa contains substances that can cause photosensitivity with liver disease and sun exposure. Protect from sun if you are being treated with alfalfa.
Do not take in pregnancy: alfalfa has estrogenic effect and its use is not safe during pregnancy. In ancient times it was considered an abortive plant because of the hormonal effect of isoflavones, and hemolytic effect of saponins.
Autoimmune diseases: the plant can trigger outbreaks. It is totally contraindicated in lupus and other autoimmune diseases.
Allergy: like many plants, alfalfa can cause allergies. This is something that can especially occur when dealing with Leguminosae or Papilionaceae.
Is alfalfa safe for animals?
Alfalfa is one of the most important plants as forage. Besides being considered an excellent fodder plant, it is one of the plants that yields more protein per hectare. However in animals, alfalfa can produce bloating, due to its content in saponins. It can cause abortions in animals.


More information about alfalfa.
This article was endorsed by
Vicente Martínez Centelles
- Founder of the web and director. Teacher of natural sciences, expert in plants, natural remedies and botanical photography.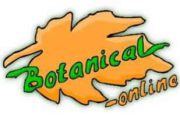 Written by
Editorial
Botanical-online team in charge of content writing