External medicinal plants preparations to treat inflammation
How to diminish inflammation using compresses, cataplasms and poultices
You can use some homemade preparations or you can acquire other similar ones in herb shops and pharmacies. They are  especially recommended for muscle pain, inflammations (tendonitis, etc.), inflammation of the joints, bumps or rheumatic pains:
Anti-inflammatory compresses
Violet compresses: (Viola odorata) Violet contains numerous analgesic and anti-inflammatory principles (salicylic acid, methyl salicylate, eugenol, beta-sitosterol, quercetin, rutin, etc.) Its properties to fight pain and reduce inflammation can be very effective in the treatment of pain due to arthritis, osteoarthritis, sore muscles, etc. The root is used. (Decoction of two tablespoons of dried root of crumbled violet per liter of water for 15 minutes) Wet a compress with the resulting liquid and apply on the painful area). See Ointment for pain with violet.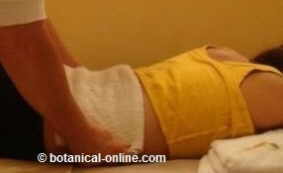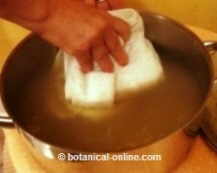 Ginger compresses: (Zingiber officinale) Ginger has analgesic and anti-inflammatory properties that help in the treatment of pain. It favors and stimulates the blood circulation of the muscles and calms the pain. Very suitable for rheumatic pain, on aching muscles or for back pain.
How to make a ginger compress: Grate a ginger fresh root and reserve, prepare water and before it comes to boil, squeeze the juice of grated ginger and add the remains to the water. Wet a towel and apply it on the painful area)
Anti-inflammatory cataplasms or poultices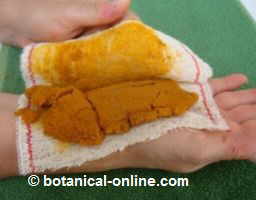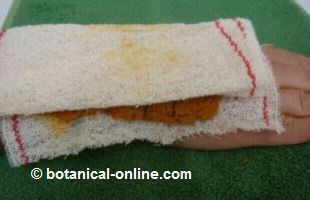 Homemade creams and ointments for inflammation
Baths to reduce inflammation
Essential oils for inflamed parts of the body


More information on natural anti-inflammatories
This article was endorsed by
Montserrat Enrich
- Journalist specializing in edible wild plants and plant uses.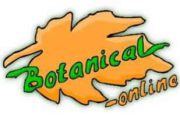 Written by
Editorial
Botanical-online team in charge of content writing