Cascara sagrada risks
Toxicity, contraindications and side effects of cascara sagrada
To a greater or lesser extent, ingestion of products made with cascara may be responsible for the negative effects caused by plants containing anthraquinones. (More information about anthraquinones)
Cascara sagrada should only be used when it is found that a diet for constipation or the laxative use of other less aggressive remedies such as psyllium are ineffective.
In any case, treatment should not be continued beyond a couple of weeks. If you want to prolong this period, you must obtain medical confirmation.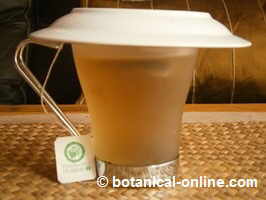 Cascara sagrada is in the composition of many laxative teas or blends.
The green bark of cascara sagrada is toxic
It contains rhamnustoxin which is intensely irritating and can affect the intestine. To reduce its effects, we must use the bark of this plant that has been dried for a year. Failing that, you can speed up the drying process by subjecting the rind to a process of boiling or proper drying.
For this reason it is necessary to buy products in reliable shops because they offer carefully dried bark or bark products properly treated. Preparation with green cascara bark can cause severe abdominal pain and abundant cramping.
Although cascara sagrada is the lest aggressive laxative anthraquinone, higher doses than recommended may cause violent reactions. Also, some people are especially sensitive to its use and may react inappropriately to its intake.
In all of these people low doses of this plant can produce an unwanted laxative effect. In this case, it is advisable to dispense with it and use other remedies for constipation than this kind of cathartic or irritant laxative. (See more information about remedies for constipation)
Precautions in the use of cascara
It is particularly important to note the following advice before starting treatment with cascara sagrada:
– No use should be extended beyond two weeks.
– In case of adverse reactions, you should reduce the dose.
– Not to be used during pregnancy or breastfeeding or with children under 6 years.
– Not to be used in cases of chronic constipation, since it can enhance it.
– Do not use during menstruation.
– Not to be used in cases of intestinal inflammation, vomiting, undiagnosed acute intestinal pain, intestinal obstruction, inflammation of the urinary bladder, uterus inflammation, appendicitis, Crohn's disease, ulcerative colitis,
– Not to be used in cases of renal failure, nephritis, hepatic insufficiency or heart failure.
– Not to be used in combination with heart medication.
– Not to be taken in combination with licorice root.
– Its use may potentiate the effects of anticoagulants, by reducing the absorption of vitamin K that helps blood to clot.
– In general, its use encourages the transit of drugs through the intestine reducing its effects, so this must be taken into account when the person making use of this plant is subject to some medication.
– It eliminates a lot of water in the body (diuretic property), so the person using this plant should drink plenty of water to avoid dehydration.


More information about cascara sagrada.
This article was endorsed by
Vicente Martínez Centelles
- Founder of the web and director. Teacher of natural sciences, expert in plants, natural remedies and botanical photography.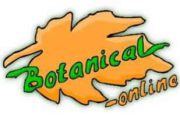 Written by
Editorial
Botanical-online team in charge of content writing