What is cumin?
Cumin (Cuminum cyminum) is the fruit of a plant native to Turkestan.
Botanically, the plant is from the family of Umbelliferae, a relative of fennel, coriander and anise.
It can be used as a spice in food, in natural medicine and as an essential oil in aromatherapy.
*See: Cumin composition
Contraindications of cumin
Allergic people: People who are allergic to other plants of the Umbelliferae family should be cautious with the use of cumin.
Heavy menstrual cycles: cumin may increase menstrual bleeding and therefore is not recommended in women with heavy menstrual cycles.
Diabetes Mellitus: Cumin may interact with antidiabetic medication, causing hypoglycemia. If you are diabetic, check your blood sugar when you take cumin.Some medications are: glimepiride (Amaryl), glyburide (Diabeta, Glynase PresTab, Micronase), insulin, pioglitazone (Actos), rosiglitazone (Avandia), chlorpropamide (Diabinese), glipizide (Glucotrol) and tolbutamide (Orinase),etc.
Sun exposure: Sun should be avoided during treatment duration with cumin supplements.

In the image: cumin grains
Contraindications of cumin essential oil:
Cumin essential oil can not be used in children under 6 years.
Cumin essential oil is not suitable for pregnant or lactating women.
Avoid sunbathing and intense ultraviolet radiation during treatment with essential oil of cumin.
Undiluted essential oil may cause phytotoxicity due to containing cumic aldehyde (with irritating phototoxic effect).


More information on cumin toxicity and properties
This article was endorsed by
Montserrat Enrich
- Journalist specializing in edible wild plants and plant uses.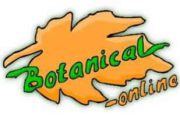 Written by
Editorial
Botanical-online team in charge of content writing