When did people start using essential oils?
The use of essences has been linked to man since the beginning of civilizations. All of them have resorted to the properties of essential oils.
In both Greece and Egypt, essences and aromatic plants were widely used. They used them for therapeutic, beauty care and also culinary purposes.
According to historical writings, it is narrated that in the seventeenth and eighteenth centuries, during the plague, cholera and epidemics, curiously, perfumers, who worked with pure essential oils, were the least affected, which demonstrated the antiseptic properties of essential oils.
Origin of essential oils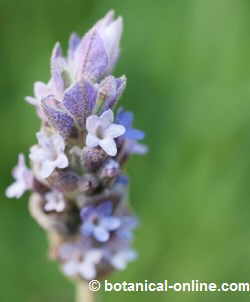 Photo of lavender (Lavandula spp.). Lavender essential oil is widely used for its relaxing and healing properties.
The origin of it dates back to the Contemporary Era, the beginning of the 20th century, in which Dr. Gattefossé accidentally isolated the active principles of lavender, due to a burn on his arm. The wound healed with exceptional speed and without any scar.
As a chemist, Gattefossé realized that the healing and antiseptic properties of this pure lavender essential oil were superior to any of the synthetic equivalents available to him, and he went on to investigate the healing properties of other essential oils.
His French colleague Dr. Valnet contributed to the research, while practicing surgery during World War II they used essential oils, when supplies of medicines were scarce. They were of great help in the recovery of a large number of wounded people.
The first aromatherapy treatise was the one Gattefossé published in 1937, which bears the same name as the discipline: Aromatherapy.
Uses of essential oils today
Its use has expanded notably in Europe, with France and Great Britain being pioneers in the training of health professionals and therapists.
Currently they are used in a wide field of ailments and conditions, such as viral and respiratory infections, insomnia, depression among other conditions.
* Related information:
– Differences between essential oils and vegetable oils


More information on essential oils
This article was endorsed by
Montserrat Enrich
- Journalist specializing in edible wild plants and plant uses.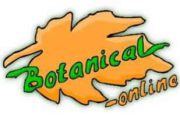 Written by
Editorial
Botanical-online team in charge of content writing