Herbal remedies for styes
Phytotherapy: Medicinal plants preparations to cure styes
The primary role of phytotherapy in the treatment of styes involve use of a number of plants with the following objectives:
– Anti-bacterial plants: Plants suitable to eliminate bacterial infection.
– Nutritive and antioxidant plants: Plants that provide the nutrients needed to prevent eyes infection. (Mainly those that are very rich in vitamin C and antioxidants)
Internal use medicinal plants preparations for styes
– Echinacea (Echinacea angustifolia, E. pallida, E. purpurea) Echinacea is one of the main plants used to stimulate the immune system, so it is applied as a solution in the treatment of infections (flu, cold, etc.) It has even been proven in some cases its effectiveness in eliminating cancer cells.
It must not be used in case of immune system disorders or degenerative diseases such as leukemia, AIDS, tuberculosis, rheumatoid arthritis, multiple sclerosis, etc. It must not be given to children or pregnant women without prior medical consultation. Do not extend these treatment beyond 15 days without making a pause. (Take capsules according to the patient leaflet)
External use preparations for styes
– Chamomile: (Matricaria chamomilla) It is particularly suitable as a natural eye drops (15-minute infusion of a spoonful of dry flowers in a cup of water. Moisten a cloth and apply over eyes) (Do not use if allergic conjunctivitis or hay fever)
Wet compresses with 50% infusion of chamomile and eyebright (Euphrasia officinalis) are also very suitable.
– Potatoes (Solanum tuberosum) The application of a raw potato slice on your tired and irritated eyes helps reduce inflammation. (Do not eat raw potatoes, since they are toxic. More information about the toxicity of potatoes)
– Celandine (Chelidonium majus) Celandine decoctions for eye pads are one of the best remedies for tired eyes or presbyopia, ocular inflammation and conjunctivitis. Celandine is also effective against styes, which are inflammations of the glands of the eyelashes (A suitable decoction for the eyes with this plant is made with 15g. per liter of fresh leaves. Decoction for 2 minutes and apply with a pad or cotton).
– Horsetail (Equisetum arvense) Used externally, it has astringent and vulnerary properties. (Apply a compress with the liquid of an infusion of one teaspoon of dried plant per cup of water)
– Thyme (Thymus vulgaris) Because of its antibacterial properties, it helps eliminate the infection. (Make a tea with a spoonful of thyme flowers per glass of water. Apply a compress on the stye)
– Vine (Vitis vinifera) (The application of juice, springing from a tender vine brunch (vine water) will help ease inflammation and heal the itching or pain. Do not store the liquid because it goes off. We must apply it immediately)
– Aloe (Aloe vera) Aloe juice is one of the best remedies to combat bacterial infections caused by staphylococcus, that are usually the main reason for styes. (Use the gel from fresh leaves. It is obtained by cutting a sheet with a sharp knife and squeezing it until the liquid can be applied to the infection).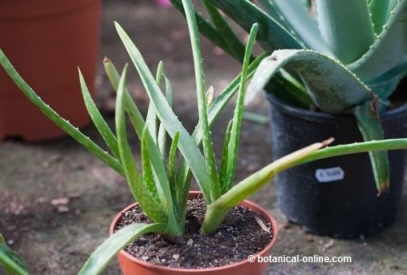 Aloe
Other folk remedies to treat styes
– Diet for styes: Styes can be prevented or improved with a diet rich in plants that stimulate the immune system. Eating vegetables which contain vitamin C and antioxidants, can help prevent eye infections or improve their appearance. (More information about eyes diet in the listing below)
– Hot water: The application of hot compresses on a stye can help cure it.


More information about vision loss and its natural treatment.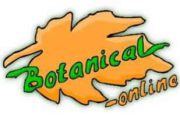 Written by
Editorial
Botanical-online team in charge of content writing