CONSEQUENCES OF TAKING ANISE
What is anise used for?
Anis (Pimpinella anisum) is a fruit that is used in food as a spice as well as a medicinal plant, primarily as digestive, carminative and antiseptic..
What are the side effects of anise?
In most people, the use of anise in the established food amounts causes no adverse effects. In some cases it may occur:
– Contact dermatitis: anethole may cause dermatitis, skin irritation or blisters in susceptible individuals.
– Nausea, vomiting or sensitivity reactions to anethole.
– Headache: the essential oil of anise is included in the group of drugs and narcotics. Its use can cause neuronal problems, such as headache, confusion or dizziness symptoms.
– Heavy menstrual cycles: anise treatments can lead to very strong menstruation.
– Allergy: like many plants, anise can cause allergies, especially to people with allergies to other Umbeliferae plants, such as as fennel, cumin or celery.
Interactions with drugs and anticoagulants plants
Anise can enhance the effect of these medications because it contains coumarin, with anticoagulant effects, so it can increase the effects of another anticoagulant medicines or remedies.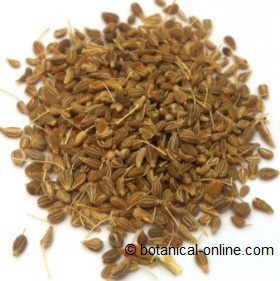 Photo of aniseed or anise
When you should not take anise?
It is not recommended to do treatments with anise in these cases.
The essential oil is NOT suitable for internal use without medical supervision. The intoxicación with essential oil can trigger the following side effects:
– Seizures
– Drunkenness
– Muscle numbness as a result of cerebral congestion.


More information on anise
This article was endorsed by
Montserrat Enrich
- Journalist specializing in edible wild plants and plant uses.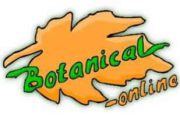 Written by
Editorial
Botanical-online team in charge of content writing