What does tamarind contain?
– Tamarind contains nutrients such as carbohydrates (70%), protein (12%) and fat (3%).
– Vitamins: ascorbic acid, thiamin, riboflavin, beta carotene, niacin, pantothenic acid, pyridoxine.
– Minerals: calcium, iron, magnesium, phosphorus, potassium, sodium, chlorine.
– Phytochemicals: tartaric acid (8-12%), citric acid, malic acid, heterocyclic compounds:
– thiazoles, flavonols: vitexin, orientin, isoorientin, isovitexin;
– terpenes: geranial, geraniol, piperitone, limonene,
– aromatic compounds: safrole, cinnamic aldehyde, methyl salicylate, cresol, alkaloid hordenine.
What are the contraindications of Tamarind?
– People taking aspirin: Tamarind increases the absorption of aspirin, so it may increase the risk of bleeding.
– Pregnant and lactant women and infants: there are no scientific studies that support the safe use of this plant in women during pregnancy and lactation. Women who are pregnant or breastfeeding should not take tamarind without consulting their doctor.


More information about tamarind.
This article was endorsed by
Montserrat Enrich
- Journalist specializing in edible wild plants and plant uses.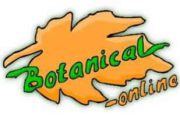 Written by
Editorial
Botanical-online team in charge of content writing