Natural treatment for hives
Phytotherapy. Herbal remedies for hives
The primary role of phytotherapy in the treatment of urticaria involves using a number of plants with the following purposes:
– Purifying plants that are able to remove toxins that, otherwise, would be excreted through the skin
– Demulcent plants that can reduce irritation and itching.
– Anti-inflammatory and anti- histaminic plants, capable of decreasing inflammation
– Tranquilizing plants that can reduce stress that sometimes causes hives.
Internal use medicinal plants for urticaria
Among all the suitable plants to treat urticaria, the most important ones are:
– Dandelion (Taraxacum officinale) It is a plant that stimulates the production of more urine. Its use is appropriate in those cases where it is interesting to eliminate so much liquids as possible – gout or obesity, as well as in those cases where it is essential to eliminate toxins from the blood – cholesterol, uric acid, diabetes, hives, (Infusion of roots or leaves dry) (Leaves raw in salad)
– Fumaria (Fumaria officinalis) Its power lies in its ability as a cleanser to purify the liver and kidneys, removing impurities and making blood more fluid. It is very appropriate in cases of urticaria or jaundice (Infusion of flowers. A flower tablespoon per cup)
– Elder (Sambucus nigra) It is very useful to cleanse the body (Infusion of flowers. A flower tablespoon per cup.) (Fruit in jam)
– Parsley (Petroselinum hortense) It is one of the best diuretics because of apiol action that encourages the elimination of body fluids (Decoction of 50 g of root per liter of water. One cup a day in small doses)
– Valerian (Valeriana officinalis) Suitable to treat hives caused by stress (infusion for about 15 grams of the root of the plant that is left to stand overnight)
– Linden: (Tilia europaea, T. platyphylos, T. cordata) Linden is one of the most used herbal remedies against "Nerve problems" (Infusion of half a teaspoon of dried flowers per cup of water. Take 3 or 4 glasses a day, depending on your state)
– Comfrey (Symphytum officinale) With antihistamine properties (maceration for 8 hours to of the 10% decoction of dried root. A couple of cups a day)
– Ginkgo (Ginkgo biloba) Ginkgo contains a number of components called ginkgolides that inhibit platelet-activating factor (PAF = Platelet Activating Factor, in English) responsible for the inflammatory processes that trigger many autoimmune diseases such as allergies or asthma. (About 120 mg per day of ginkgo extract in three divided doses) (The same preparation is useful in case of other forms of allergy such as urticaria. Extract preparation available in pharmacies and herbalists' (Take it according to the conditions of the patient information leaflet. Don't exceed the dose)
– Hyssop (Hyssopus officinalis) Another herb with antihistamine properties. Infusion of a couple of tablespoons of dried flowers per liter of water. Drink 3 cups daily.
– Apple (Malus domestica) Apple cider vinegar is sometimes effective for the intolerance of certain foods (Take a couple of tablespoons in a glass of water, sweetened with honey)
External use applications to reduce urticaria itching
– Oats (Avena sativa) Used externally, because of its demulcent properties is very interesting for skin care, to the extent that this cereal takes part in many beauty products like soaps, creams, natural shampoos, lotions, etc.
(Put in a very thick cloth bag 10 tablespoons of oatmeal and put it into the bath water. Take a bath)
(Apply a poultice made with a few tablespoons of oats cooked in water to the affected area)
– Witch hazel (Hamamelis virginiana) It is one of the best astringents, which can reduce inflammation and decrease itching (Dip a gauze with witch hazel water and apply it to the affected area)
– Tea (Camellia sinensis) It diminishes inflammation (Apply wet compresses with the infusion of a spoonful of dried plant per cup of water). It can be applied on the eyes, if they are swollen, replacing other treatments that are not desirable as the application of chamomile or other herbs of the Compositae family for problems of ocular inflammation caused by allergies to plants.)
– Onion (Allium cepa) Onion contains over 20 anti-inflammatory components that are useful in inflammatory processes of the skin as hives (Squeeze an onion, wet a gauze and apply the juice on the affected area) (Cut an onion and apply a patch to the affected area)


More information about urticaria and its natural treatment.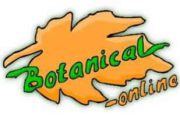 Written by
Editorial
Botanical-online team in charge of content writing