Herbal remedies for pancreas inflammation
PHYTOTHERAPY FOR PANCREATITIS
Medicinal plant remedies for pancreatitis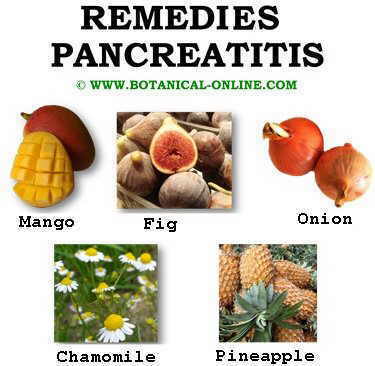 Some medicinal plant remedies for pancreatitis
Phytotherapy for pancreas inflammation can be used with curative plants that contain the following properties:
Pancreatitis is a serious disease that must be treated by a doctor.
Consult a qualified physician or nutritionist if you have questions about your diet.
HERBAL REMEDIES FOR PANCREATITIS
Among the most recommended foods and plants there are the following: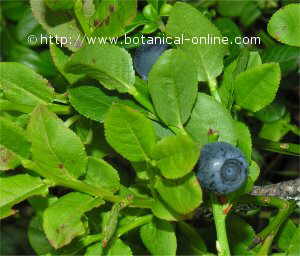 Photo of wild blueberry fruits
Astringent plants for pancreatitis
Proteolytic enzymes for pancreatitis
There are some plants that produce fruits with natural enzymes that favour digestion.
Eating a piece of one of these foods at the end of a meal will help to disgregate the proteins so it will prevent some negative consequences of indigestion.
These type of enzymes are called proteolytic enzymes. We have very well-know fruits containing these enzymes, such as: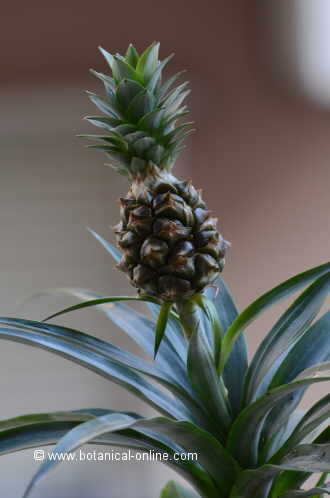 Pineapple is rich in bromelain, a proteolytic enzyme
Intestine- soothing plants for pancreatitis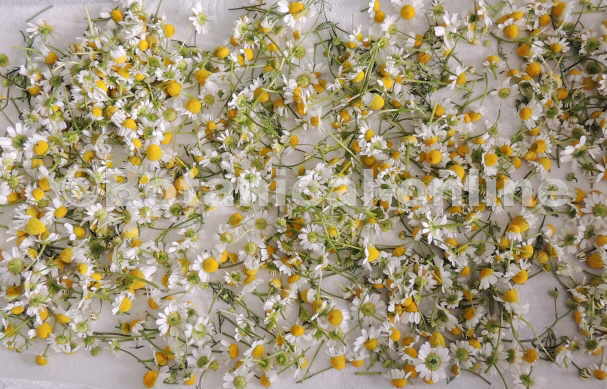 Chamomile infusions help reduce inflammation
Sedative plants for pancreatitis

More information on pancreatitis.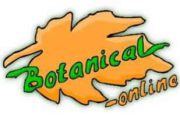 Written by
Editorial
Botanical-online team in charge of content writing