Medicinal plant remedies for epilepsy
Herbal treatment for epilepsy
IS NATURAL TREATMENT SUITABLE FOR EPYLEPSY?
Official or alternative treatment for epilepsy?
Alternative therapies are considered equally or more effective in the treatment of epilepsy as the so-called orthodox, official or conventional treatments, especially if applied in the early days of the onset of this disorder.
However, any type of action requires an evaluation by a physician or neurologist officer, who must apply the appropriate antiepileptic drugs, and only the physician is entitled to withdraw these drugs and replace them or support them with alternative treatments.
Which are the alternative treatments for epilepsy?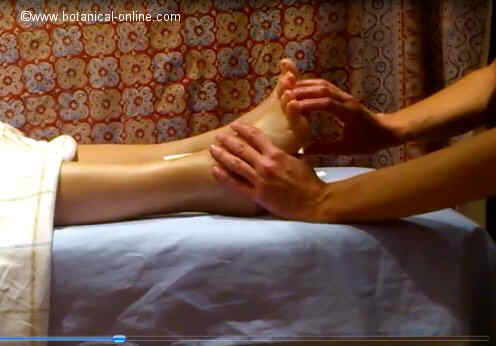 Reducing stress can be very beneficial for epilepsy
The following set of treatments constitutes an official aid in the treatment of epilepsy. We should note that any of the treatments listed below must be performed together with the administration of AEDs. Equally any patient desiring to undertake them must seek a mutual agreement with the doctor or specialist.
Among the main natural therapies for the treatment of epilepsy, we have the following:
Acupuncture: Acupuncture can help relax those who have epilepsy. Equally acupressure technique can be used.

Reflexology: In Foot reflex therapy the nervous system is worked, because this system is very vulnerable to stress, especially when sustained stress, which is one that lasts for long periods of time.

Aromatherapy: relaxing oils can be used, such as chamomile oil. Avoid the use of stimulants such as sage essential oil, lavender oil, rosemary essential oil, lemon essential oil, orange essential oil, etc..

Homeopathy: Homeopathy may help reduce the attacks of people with epilepsy when applying constitutional homeopathic remedies. (Consult a doctor or homeopath about the most appropriate treatment)
Supplements for the treatment of epilepsy
The main supplements that can help in the natural treatment of epilepsy include the following:
Amino acids: The application of some amino acid supplements such as taurine and gammaaminobutyric acid can help increase the anticonvulsant components of our body. (Consult your physician or the amount that is required of them)

Vitamin B: The use of large doses of vitamin B, especially vitamin B6 (pyridoxine) appears to be effective in reducing seizures. (Check with your doctor or the amount that is required of them)

Magnesium: Some studies seem to show that magnesium deficiency facilitates the development of epileptic seizures. Supplementation of this mineral may help reduce the attacks.
PLANTS WITH ANTICONVULSANT PROPERTIES
Are medicinal plants suitable for treating epilepsy?
Phytotherapy may be appropriate and medicinal plants can be used in the treatment of epilepsy. Thus, for example, Ayurvedic medicine uses angelica, or arnica for nervous system disorders, especially in the treatment of epilepsy.
Holly, poppy or anise teas have been used to treat this disorder by Western herbal medicine
Nevertheless, you have to take into account that the "official" antiepileptic medecines are safer and more effective in this case.
Food for epilepsy
Recently, it has been pointed out the importance of a good diet in the prevention and treatment of epilepsy. Particular emphasis is given to dispense with certain "foods" or "stimulants" that could induce to epileptic attacks, such as coffee, tea, sugar and artificial sweeteners like saccharin or aspartame.
Of all the diets, the "keto diet or ketogenic diet " is considered to be more interesting in the treatment of epilepsy. (See diet for epilepsy)

More information on epilepsy.
Other interesting articles
This material is for informational purposes only. In case of doubt, consult the doctor.
"Botanical" is not responsible for damages caused by self-medication.