What is coriander?
Characteristics of cilantro plant
Common English noun: Coriander, cilantro, dhania, Chinese parsley
– Spanish: cilantro (leaves), coriandro (fruits)
Scientific noun: Coriandrum sativum L.
* See: Cilantro in other languages
Family. Carrot family – Umbelliferae
Habitat: Native from Asia and Africa, it can be found as a cultivated plant because of its fruits as a species or medicinal plant.
Characteristics of coriander plant:
Annual herb of the carrot family – Umbelliferae– up to 60 cm.
Erect, glabrous stems with a strong scent.
Compound leaves, bipinnate or tripinnate; the lower ones with longer stems and with narrower segments than superior ones.
Whitish flowers in umbels, with till 8 rays. Very scented fruits.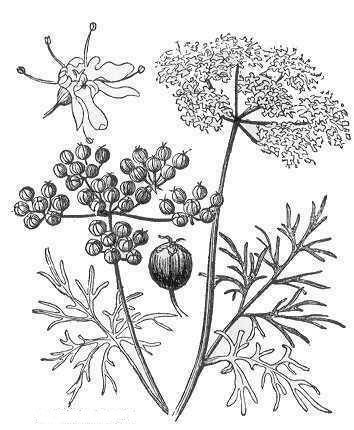 A detail of the plant with the flowers and the leaves
Cilantro components
Acids:
linoleic, – antiarthritic, hepatoprotective, anticancerigenous, hypocholesterolemic.
oleic – anticancerigenous, hypocholesterolemic., antialopecic.
palmitic – hypocholesterolemic, antioxidant, antialopecic
stearic – hypocholesterolemic (Fruits)
petroselinic
ascorbic – antibacterial, antiulceric, antiatherosclerotic, antihypertensive, antiinflammatory, antioxidant, antiscorbutic, hypocholesterolemic, anticold, antitumoral, vulnerary.(Leaves)
Essential oil, rich in:
Cineole: antibacterial, anti- rheumatic, antiseptic, antiulceric, choleretic
Borneol: antibacterial, antiinflammatory, antispasmodic, hepatoprotective.
Camphene: antioxidant, expectorant
Citronelol: antiseptic
Coriandrol: anticonvulsant
Geraniol: anticancerigenous, expectorant, antiseptic, antimelanomic, antispasmodic..
Limonene: antibacterial, anticancerigenous, antiespasmodic, expectorant.
Linalool: anticancerigenous, antiespasmodic, antihistaminic, hypnotic.
Alpha-pinene: antibacterial, antiinflammatory, expectorant, anticancerigenous.
Beta-pinene: antiinflammatory, antispasmodic
Beta-phelandrene: fungicide
Minerals: Calcium (leaves and seeds) potassium, magnesium, phosphorous, sodium (leaves and fruits) manganese (fruits)


More information on cilantro
This article was endorsed by
Elisenda Carballido
- Dietitian nutritionist. Postgraduate in Phytotherapy and master in Nutrition and Metabolism.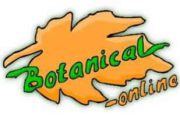 Written by
Editorial
Botanical-online team in charge of content writing