Pansy side effects
(Viola tricolor
ADVERSE EFFECTS OF PANSY
What are pansy possible side effects?
- Contact dermatitis when in contact with the fresh plant.
- Slightly laxative effect by their fiber content.
- Some authors report that people who follow treatments with this plant can observe an unpleasant odor in their urine.
- In high doses, it can be cathartic, that's to say it can purge the bowels, because it contains saponins.
- The root is emetic and may cause vomiting.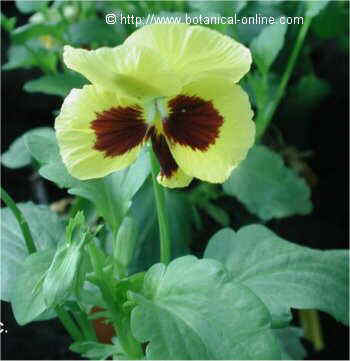 Photo of pansy
Pregnancy and lactation
It is not known too much about this plant safety during pregnancy and lactation. Due to its saponins content, it could be contraindicated. Caution is advised regarding its use. You'd better consult with your doctor.

More information about pansy in the listing above.
Other interesting articles
This material is for informational purposes only. In case of doubt, consult the doctor.
"Botanical" is not responsible for damages caused by self-medication.