Selenium side effects
Adverse effects of selenium
What are the side effects of selenium?
The main side effects of selenium might appear as follows:
- Vomiting
- Personal discomfort
- Wakeness
- Itching and skin rashes
- White hair
- Nails inflamed
- Difficulty in blood clotting
- Breast tenderness
- Flushing
- Etc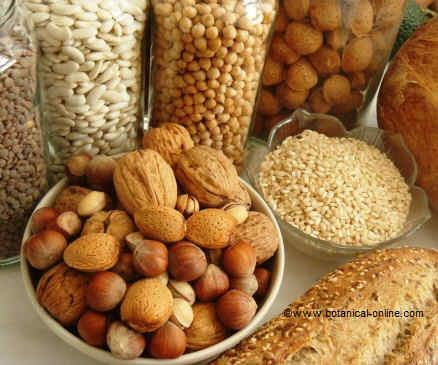 Photo of foods high in selenium: nuts, legumes and whole grains.
What other side effects are attributed to selenium?
In addition to the above effects there is also:
- Increased recurrence of skin cancers
- Increased likelihood of type II diabetes

More information on selenium in the listing above.
MINERAL LIST
Other interesting articles
This material is for informational purposes only. In case of doubt, consult the doctor.
"Botanical" is not responsible for damages caused by self-medication.