Cirsium arvense (L.) Scop.
Creeping thistle
PHOTOS OF CREEPING THISTLE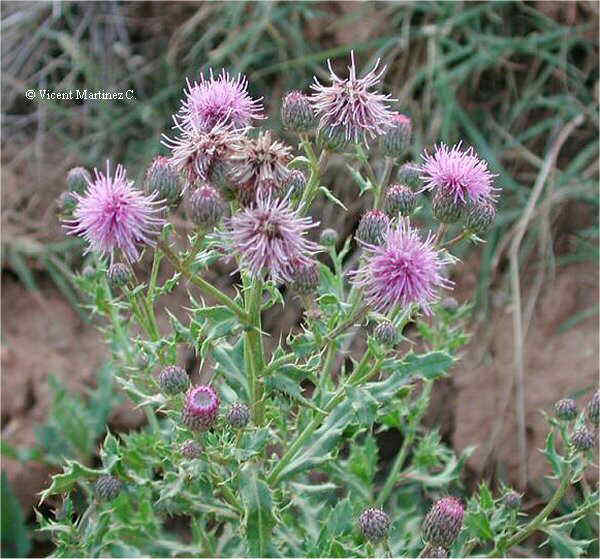 Photo of Circsium arvense
Cirsium arvense (L.) Scop. - (Creeping thistle)
Perennial plant of the Daisy family -compositae- up to 1 m. Erect stems, springing from crawling underground roots. Pinnate-divided leaves, hairy above. Upper leaves somewhat decurrent. Pink-whitish flowers in heads till 1,5 cm wide. In cultivated lands as a weed.
More information about plants in the listing above.
Other interesting articles
This material is for informational purposes only. In case of doubt, consult the doctor.
"Botanical" is not responsible for damages caused by self-medication.